Family Archery
Learn a new skill together as a family.
Book Now
Family Archery in the Cairngorms
Our Family Archery is an opportunity for families with younger children, and for those who just want a taster, to discover and learn the wonderful experience of Archery in our beautiful Cairngorms setting. We've got a range of bows and arrow sizes making this activity suitable for ages 8 upwards.
Our friendly instructors will give you plenty of coaching so you'll all be on target in no time! We'll make sure you all have plenty of fun with a variety of games and challenges to suit the group and practice your aim.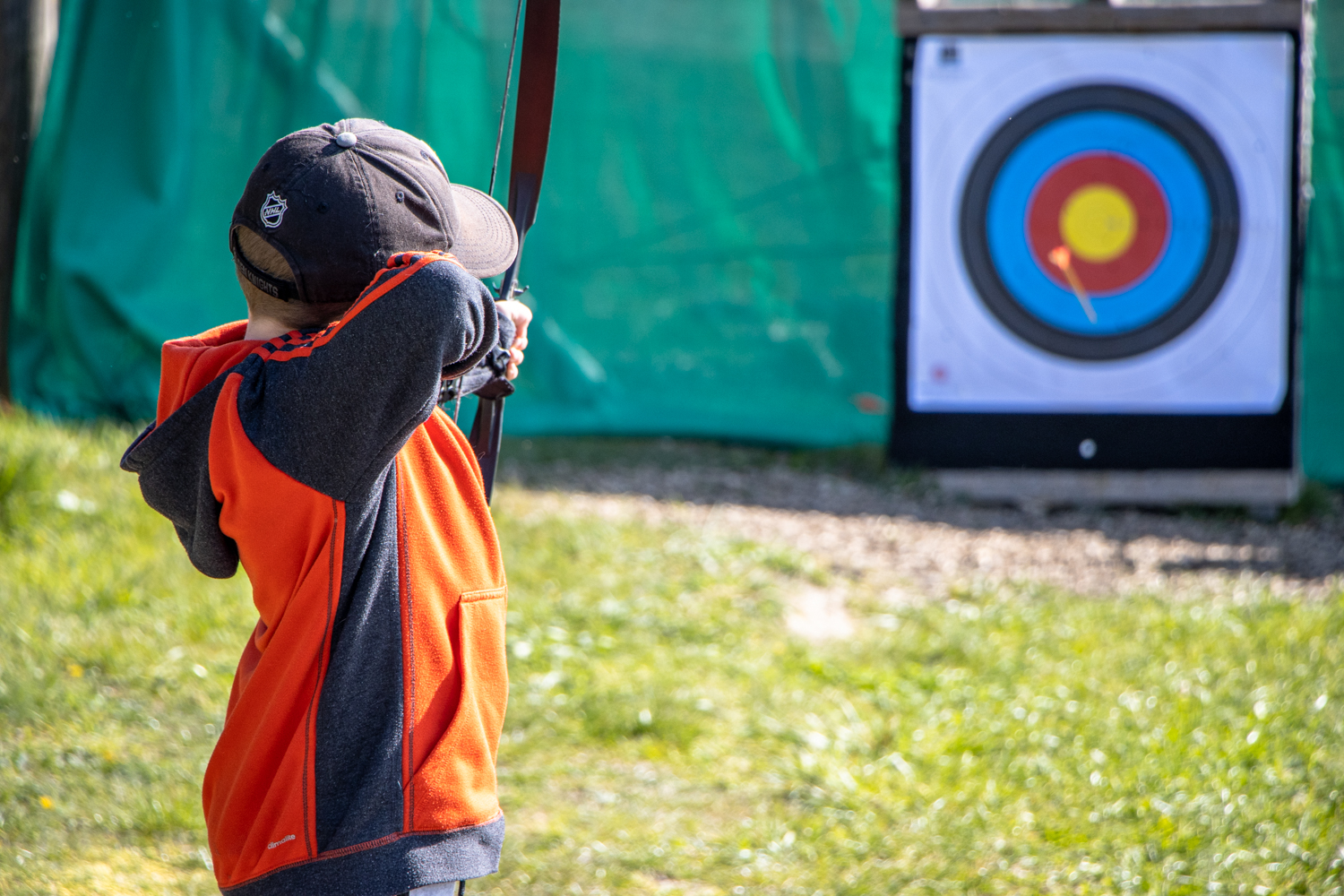 What's included?
90 minutes of fun guidance into the art of Archery
Full introduction to the equipment
Expert and friendly coaching from qualified coaches
Fun scoring challenges
Opportunity for games and exercises to put your new skills into practice
We can run extra sessions at a time to suit you. If you can't easily find the date you're after please contact the office and we will be happy to help.