Experience spectacular views and rocky crags with climbing and abseling in the Highlands
Climbing in the Cairngorms
At Cairngorms Activities we offer a great range of climbing options to suit novice climbers to the more experienced. Our instructors can guide you on various crags across Strathspey and the Moray Firth coast, and we have the added bonus of being just 10 minutes from Huntley's Cave - an excellent crag with a range of routes to suit different levels of ability.
Whether you're looking to try climbing for the first time, you're a regular looking to extend your skills outside, or you're a more accomplished climber that wishes to try more difficult routes, we can find the ideal Highlands climb for you and some great abseils as well.
If you fancy making a day of it and combining climbing with a half-day walk along the Dava Way, then our 'Walk & Climb' option could be just what you're looking for. Follow our instructor as they guide you through contrasting landscapes and scenery as you walk to Huntley's Cave for some climbing.
Climbing
Just 10 minutes from Cairngorms Activities is Huntley's Cave, an excellent crag with a range of climbing routes to suit different levels of ability. Great for the 'give-it-a-try' first-timer, or the indoor wall regular looking to take their skills outdoors. Our experienced instructors will have you climbing, abseiling and hitting the heights, with all instruction and safety kit provided.
If you require a date that we don't have on the calendar, we require a minimum of 8 people.
Book Now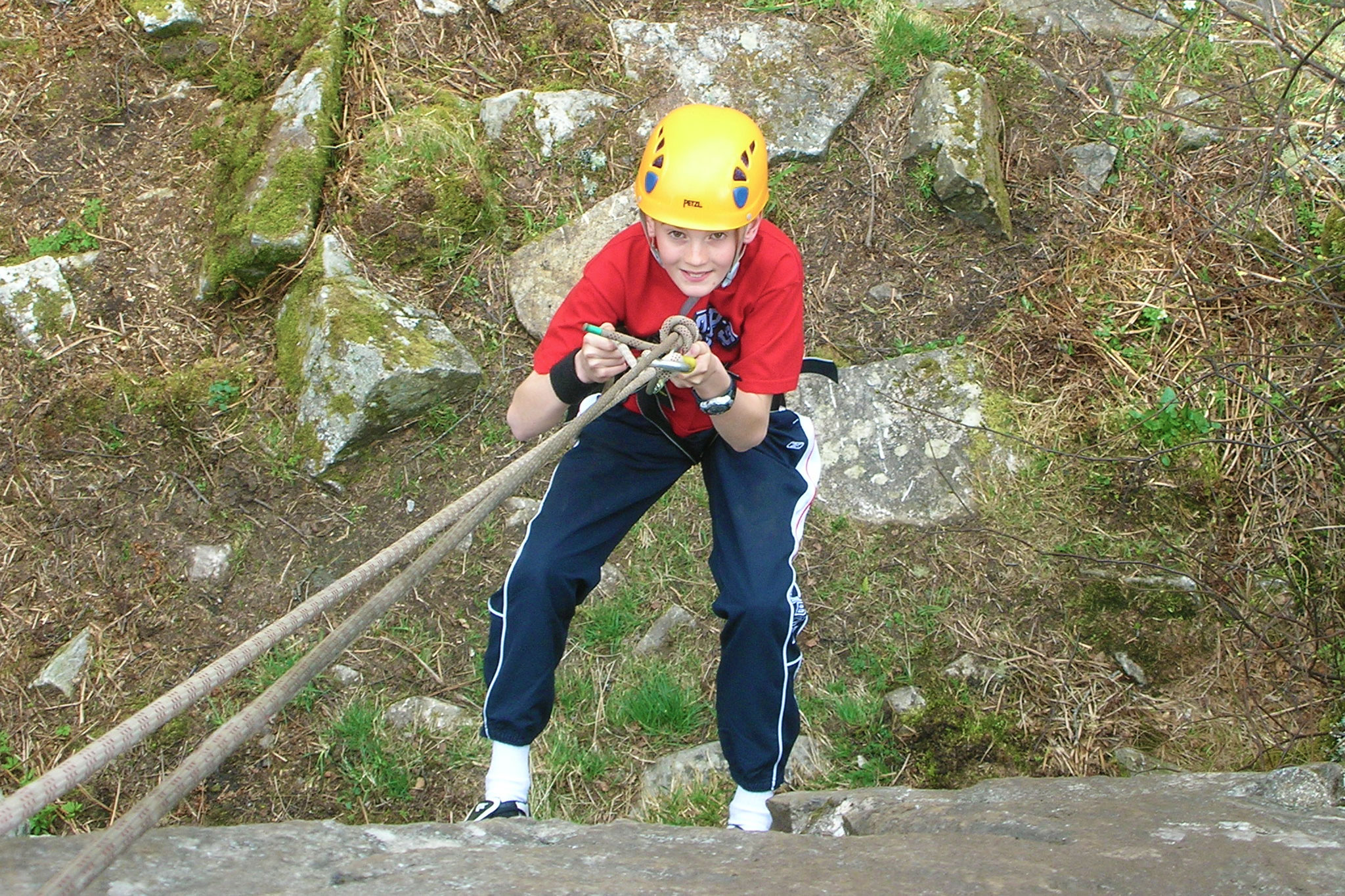 Weather
Come dressed for the weather conditions on the day of your activity.
Staff
All activities are guided by our experienced instructors.
Under 18's
Under 18's need written parental consent before they can take part in an activity.
Got a question? Get in touch with our booking office and we'll be happy to help.