Reach new heights on our High Ropes course
High Ropes in the Cairngorms
Looking for a fun challenge for your group? Our on-site high ropes course is set in a peaceful, tucked away location, perfect for groups of families and friends, schools, youth groups, stag and hen parties, or team building events.
You'll take on independent and team challenges, such as climbing the notorious Jacob's Ladder, braving the 30-foot Leap of Faith, and creating a towering stack of crates with your team.
We'll tailor your session to the abilities and desired outcomes of the group, led by our experienced instructors who will ensure safety at all times as well as making your session great fun of course!
So whether you're looking for a kid's party with a difference, you've got a lively group of friends, stags or hens, or you're looking to get the team out of the office for a few hours, our High Ropes course could be just what you need.
High Ropes for Children and Young People
From Jacob's Ladder to the Leap of Faith, our high ropes course is full of exciting aerial-based challenges to not only satisfy the adrenaline junkies but also encourage those less confident out of their comfort zones. A great activity for school groups, youth groups and birthday parties looking to overcome challenges, whilst having fun of course!
Minimum of 8 people required.
Get in Touch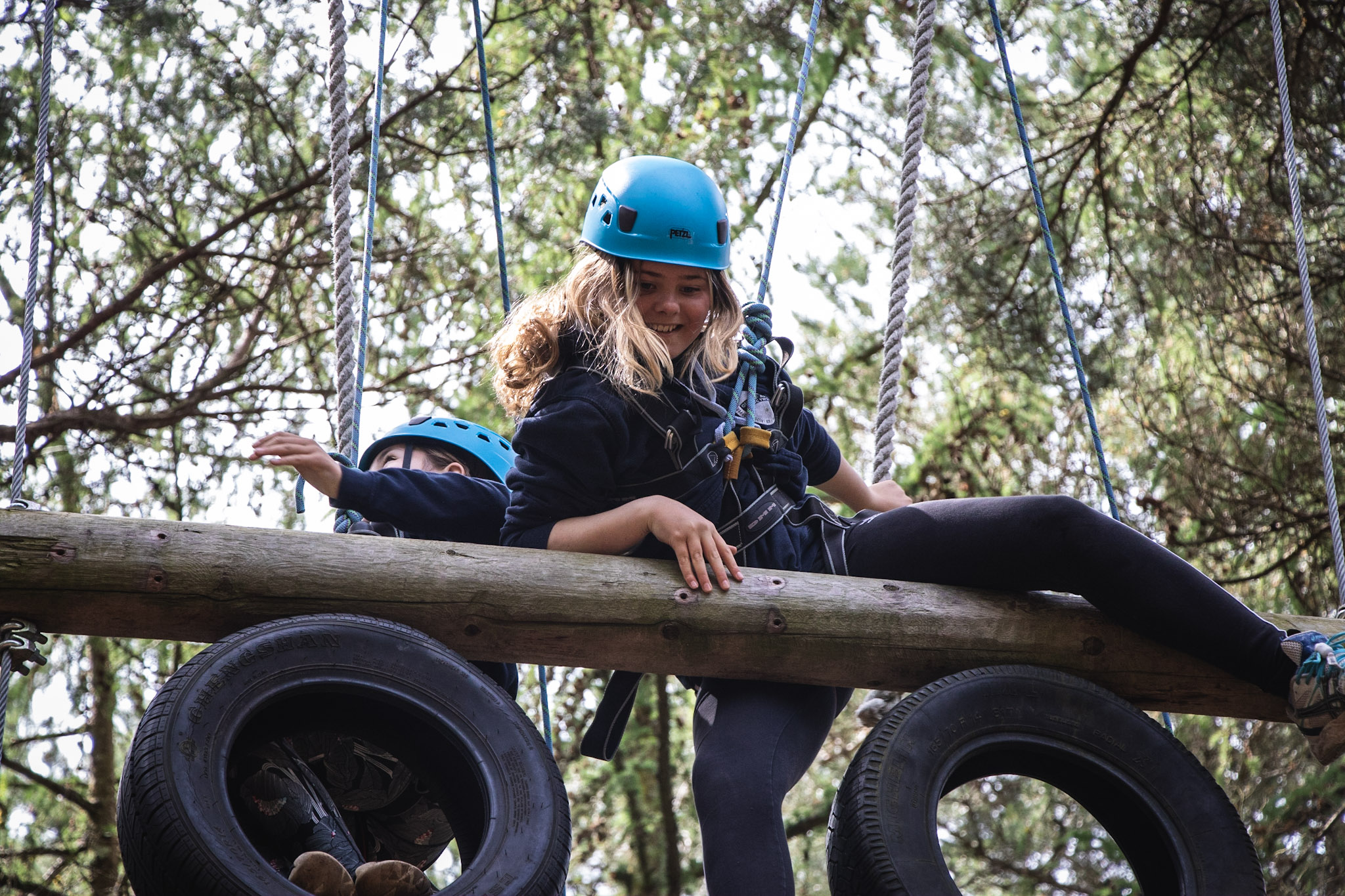 High Ropes for Adult Groups
Adult groups and Stag or Hen parties will enjoy the vast array of challenges that the high ropes have to offer; all of which will require your group to work together. Solve problems, test limits and leap from 30-feet high platforms (to name just a few!) Conquer the high ropes and create long-lasting memories together.
Minimum of 8 people required.
Get in Touch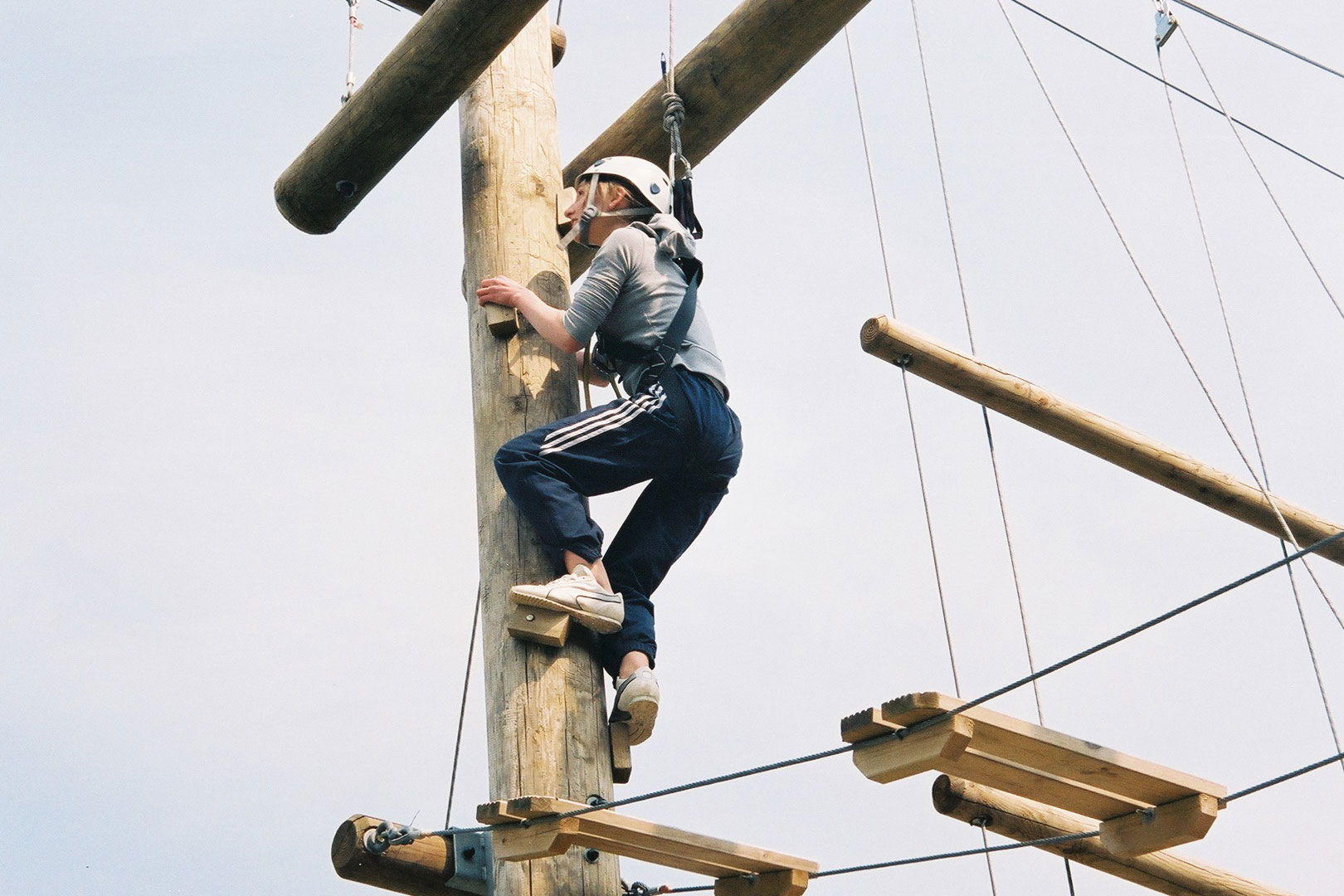 High Ropes for Team Building
Whether you're looking for some fun outside the office or something a little more, our high ropes course is a great activity to get colleagues working together. Teams can cheer each other on as they overcome fears, learn to support one another, or simply try something new and exciting that they never thought possible. And we're not short on challenges either. Leap-of-faith, crate stack, Indiana Jones bridge; we've got it all!
Minimum of 8 people required.
Learn More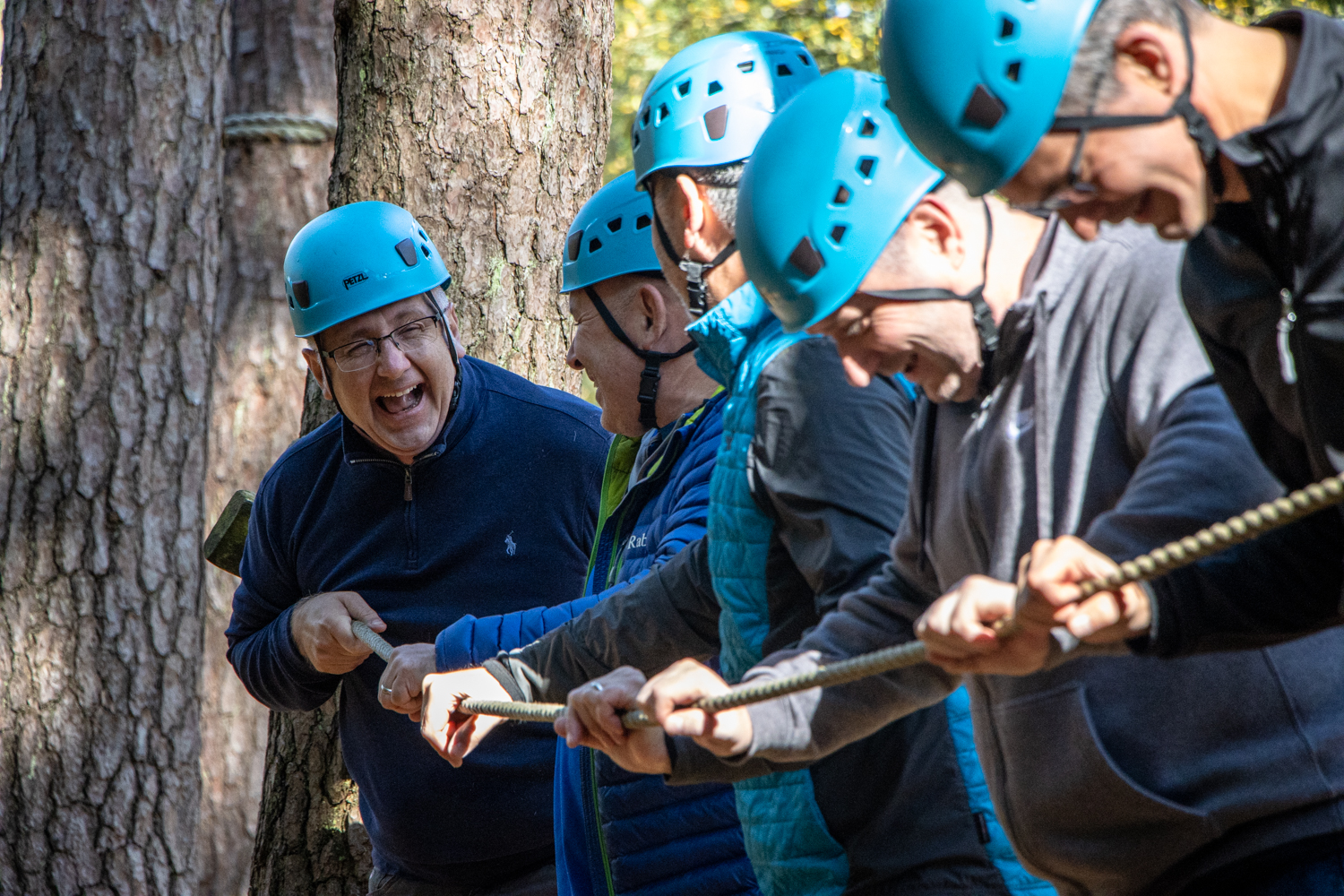 Weather
Come dressed for the weather conditions on the day of your activity.
Staff
All activities are guided by our experienced instructors.
Under 18's
Under 18's need written parental consent before they can take part in an activity.
Got a question? Get in touch with our booking office and we'll be happy to help.