Explore the Cairngorms National Park by bike
Guided Cycling in Scotland
The Scottish Highlands are home to some of the most scenic views in Scotland and the best way to explore these beautiful scenic landscapes is of course, by bike. Why not take the track less travelled and join us where nature's beauty intertwines with the joy of cycling.
You'll just need to come dressed for an active day in the great outdoors, and we'll provide everything else, including all of your equipment. Whether you prefer the freedom of exploring at your own pace or the guidance of an experienced instructor, we have the perfect cycling eperience for you!
Book Cycling Today!
Plan your visit
Bike Hire
Available from March - October
Experience the thrill of biking through scenic landscapes with our bike hire service. Choose from a great range of top-quality bikes suitable for all ages and skill levels. Discover hidden gems, enjoy healthy outdoor adventures, and create unforgettable memories. Book now and let the wheels of excitement roll!
Book Now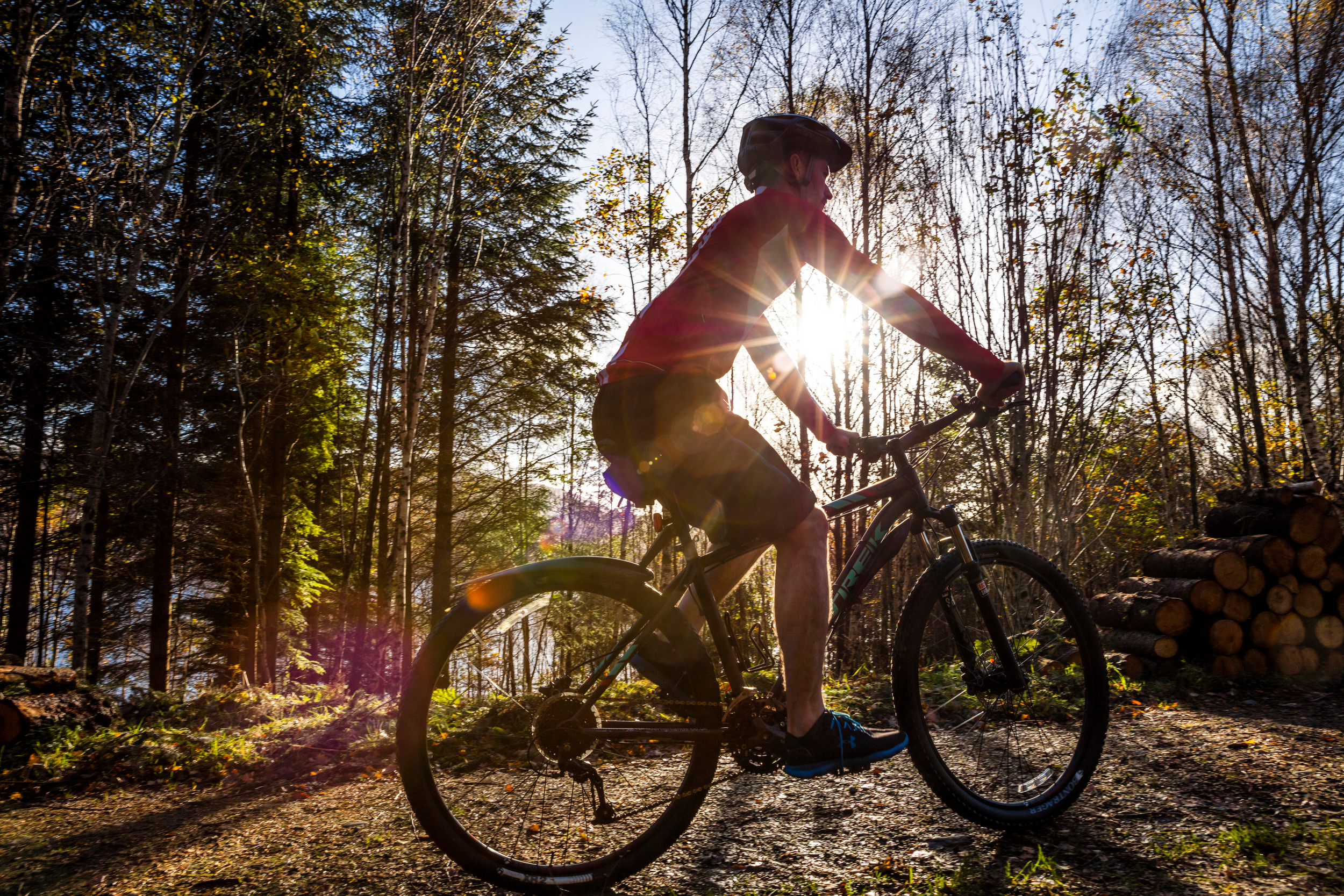 Guided Cycling Tour
Available from March - October
Whether you're a regular on the trails or you're looking for your first ride, our guided cycling tours are the perfect way to discover the beautiful sights of the Cairngorms. Our professional and expertly trained guides will provide top tips, baskets of fun, and lots of local knowledge throughout your tour, as well as being on hand to help those looking to practice and improve their skills. All equipment will be provided, so just bring yourself and your best sense of adventure. The trails are waiting for you!
Book Now