Careers
Join the Cairngorms Activities team!
Work with Cairngorms Activities
From outdoor instructors to members of the office team, we offer a variety of job roles and opportunities that are available to enthusiastic and friendly people who would like to join our busy team.
Each year we recruit seasonal staff and run apprenticeship schemes to give successful candidates an opportunity to learn on the job and develop their career. We also look for people who can bring something special to the team for our full time and permanent roles.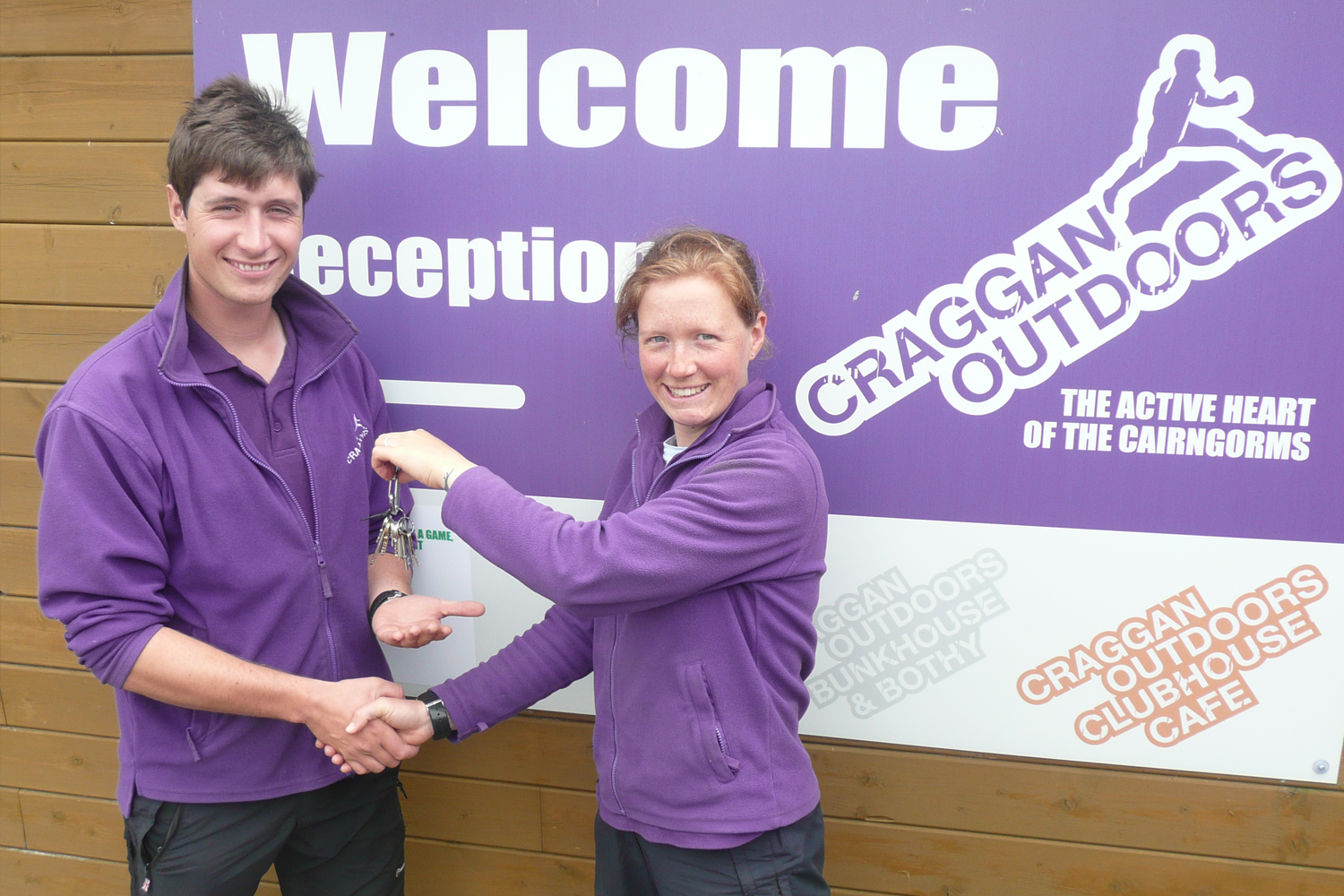 Current Vacancies
We're always on the lookout for top talent. See our current vacancies below.
Activity Instructor positions for 2022 (March - October).
Join the fun in The Cairngorms. Cairngorms Activities are signing up Outdoor Instructors for the 2022 season.
We are looking for both part-time and full-time activity instructors, starting in March/April until October 2022. You'll work alongside our senior staff, apprentices, and office team to deliver outstanding activities to our customers. We are based in Grantown-on-Spey in the heart of the Cairngorms National Park.
Unfortunately, we are not able to provide housing accommodation for this position.
All our staff benefit from:
Supportive colleagues with years of experience in the industry, all working in a small business
Having a clear progression and training plan to help to grow their potential
Working in beautiful and exclusive environments, which provide a real sense of being close to nature
Access to some of our equipment and venues for training and fun, with friends and family discounts, so others can join the fun!

If you're great with people, hold some industry qualifications and wish to work in The Cairngorms National Park, check out the three options of work below:
Full Time Summer Contract

– From June to September (on average, 40 hrs per week)

Part-Time

– Weekend and summer work. Top up your working week with 1 or 2 days a week working in the great outdoors. Ideal for those studying or working elsewhere during the week.
What you'll need:
We are looking for motivated and honest people to join our team. You'll deliver a range of outdoor activities at our activity centre. Successful candidates will have some of the following:
First Aid Award
Paddlesports Instructor (Level 1 BC Coach)
Paddlesports Leader
BC Personal Performance Award (British Canoe 3-Star Canoe or Kayak (PPA Canoe or Kayak))
British Canoe Coach (Level 2 Coach)
ERCA High Ropes Certification
ERCA Low Ropes Certification
Archery Coach
Cycling Guide and Bike Maintenance
Experience working with groups in the outdoors
Approx 80% of the instructor position will be customer-facing; customer service, group management and dealing with clients. 20% of your time you'll be sorting out equipment, sites, and resources for our customers.
How do I get involved?
If you think you're right for either the part-time work or you'd like to apply for a summer contract, contact Steve on the email below. We will check references and organise an informal interview either in person or over the phone. You'll need to complete our in-house training to top up any awards you may have. Depending on the value you offer when you start, this period is negotiable in terms of both duration and remuneration.
We pay the National Living Wage for activity leaders. Currently, this is £9.50 per hour from April the 1st, plus statutory holiday entitlements. You'll be required to work weekends as standard.
How do I apply?
If you would like to put yourself forward for an interview or to find out more, please contact Steve at steve@newforestactivities.co.uk.