Price
From £18 Adult
From £12 Child
Golf Course in the Scottish Highlands
Our well maintained 9-hole par 3 golf course is set beside the beautiful River Spey, with views of the Cromdale Hills and Cairngorms. Designed to suit all standards of golfer, from the complete beginner to the seasoned low handicapper.
The greens are all of excellent quality, with holes varying from 111 yards to 209 yards, the total course length being 1,269 yards. There are a few 'inviting' water hazards on the course, which add to the challenge.
We welcome all visitors, particularly children and families. Nine holes can take as little as an hour, and even with young children it won't take more than a pleasant morning or afternoon.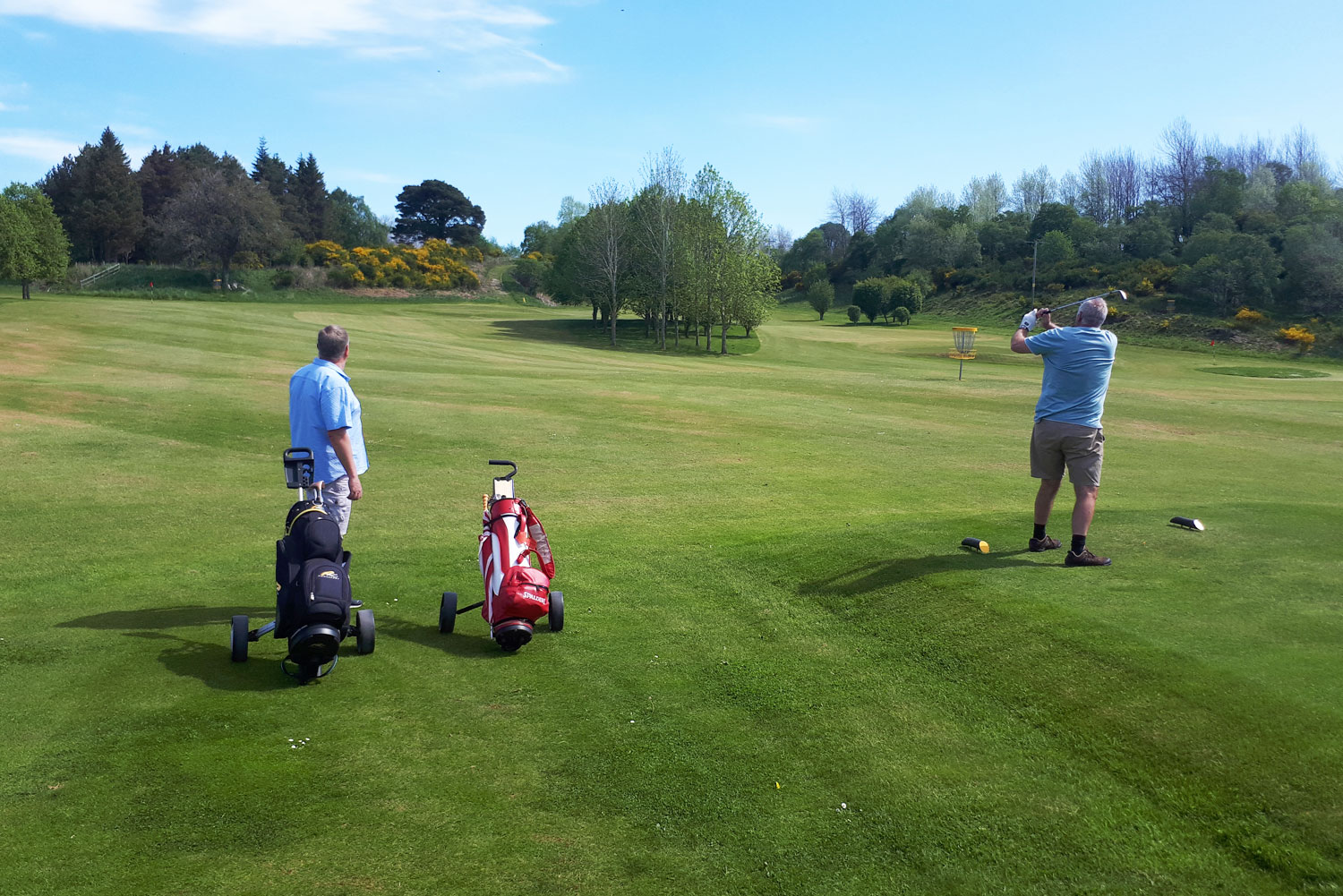 What's Included?
Excellent 9-hole putting green
Half-sets of clubs available for hire
Small selection of tees, balls, markers, divot repairers, and club covers for sale in the Clubhouse
Access to our licensed Clubhouse Cafe
Toilets available on-site

Please note: If you are a group of 6 or less, you can just pop down to see us at the Clubhouse and book in on site as the wait is never too long to tee off! However, if you are a larger group, we recommend you call us in advance to check availability.