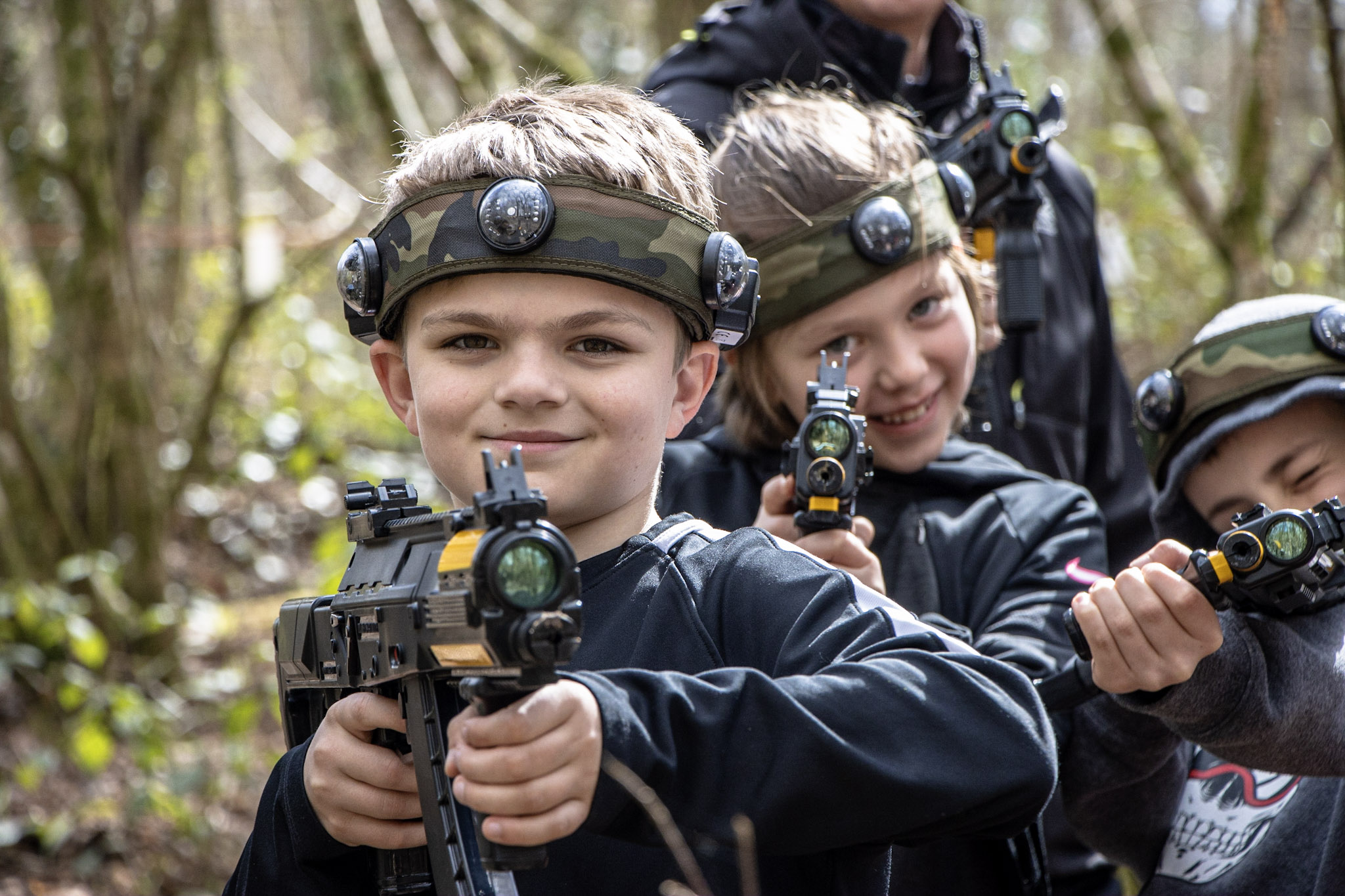 Unforgettable experiences for young people...
Looking for fun activities for Scouts, Guides, Boys Brigade, Forces Cadets, or any other youth group? Here at Craggan Outdoors our wide range of outdoor activities are perfect for fun, adventure, and building new skills.
We can tailor your visit to suit the age, abilities, and budget of your group. From competitive activities such as BattleZone, skill-based High Ropes, adventure-filled Gorge Walking, or fun Kayaking on our purpose-built pond, we'll find the right mix for you.
Our team knows just how to plan and deliver exceptional experiences for young people, whether it's a Scout or Guide camp, after-school activities, or the Duke of Edinburgh Award.
Speak to our team today to plan your adventure!
Let's help you plan your half, full day, or residential trip!
We'll work with you to plan the best activity, activity day, or residential trip for your team of young people. Whether you're looking for a single activity so they can have a bit of fun and try something new, or you're looking for a bespoke day or residential filled with activities, we can help.
We know our activities have fantastic outcomes for young people, building their confidence and learning new skills that will last a lifetime. Not to mention the health and wellbeing benefits of being outside in the fresh air.
Our Youth Group Coordinators will help you build the ideal package to suit your group size, age range and preferred outcomes. You tell us what you need and we'll do the rest.
Our most popular experiences for youth groups...
We've got a fantastic range of activities to suit all ages and abilities, a few of our most popular can be found below.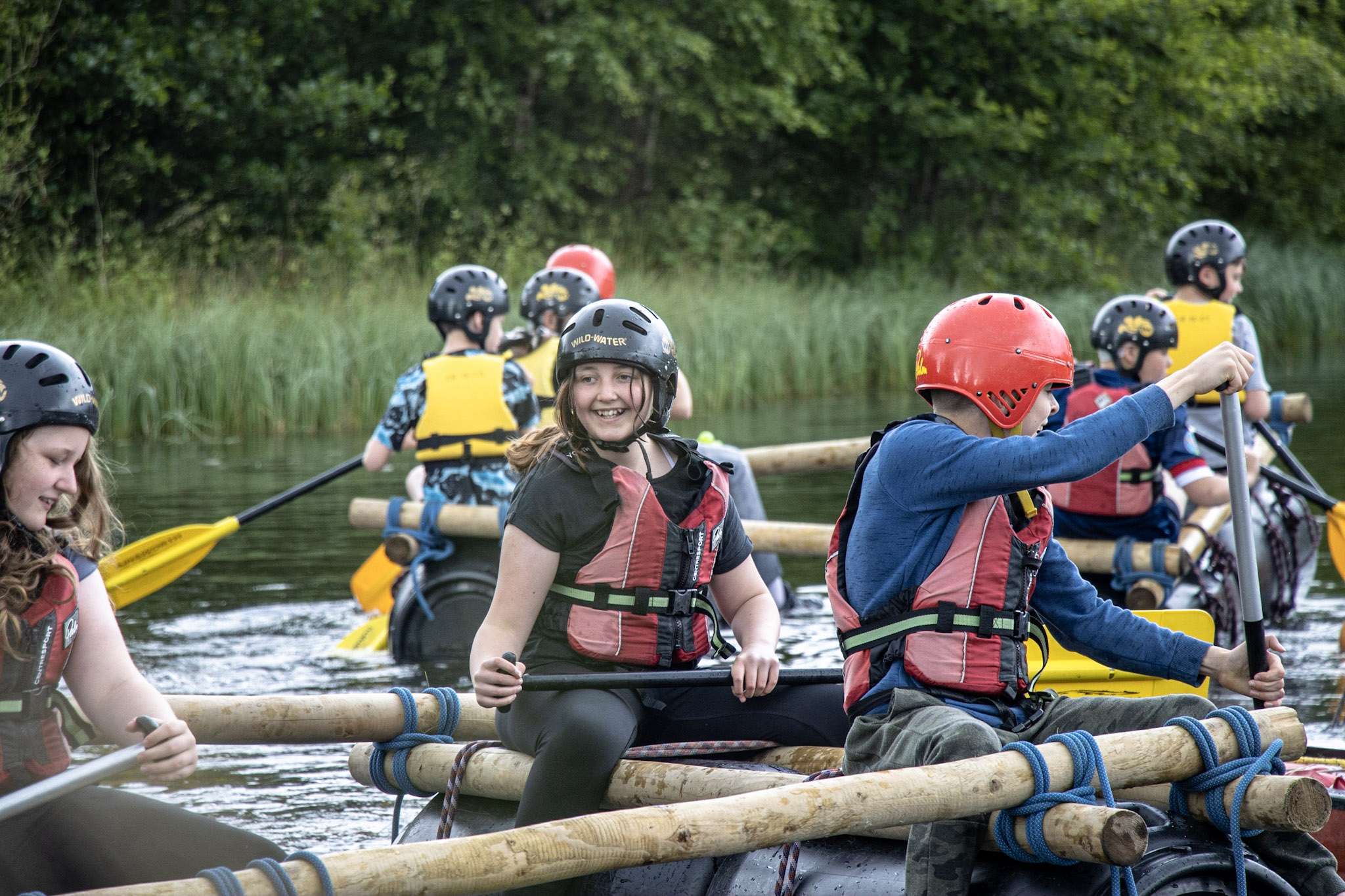 Raft Building
Get your group working together to build the ultimate raft! Using various materials such as barrels, planks and ropes, comunication will be key to designing and building their very own 'water-worthy' craft.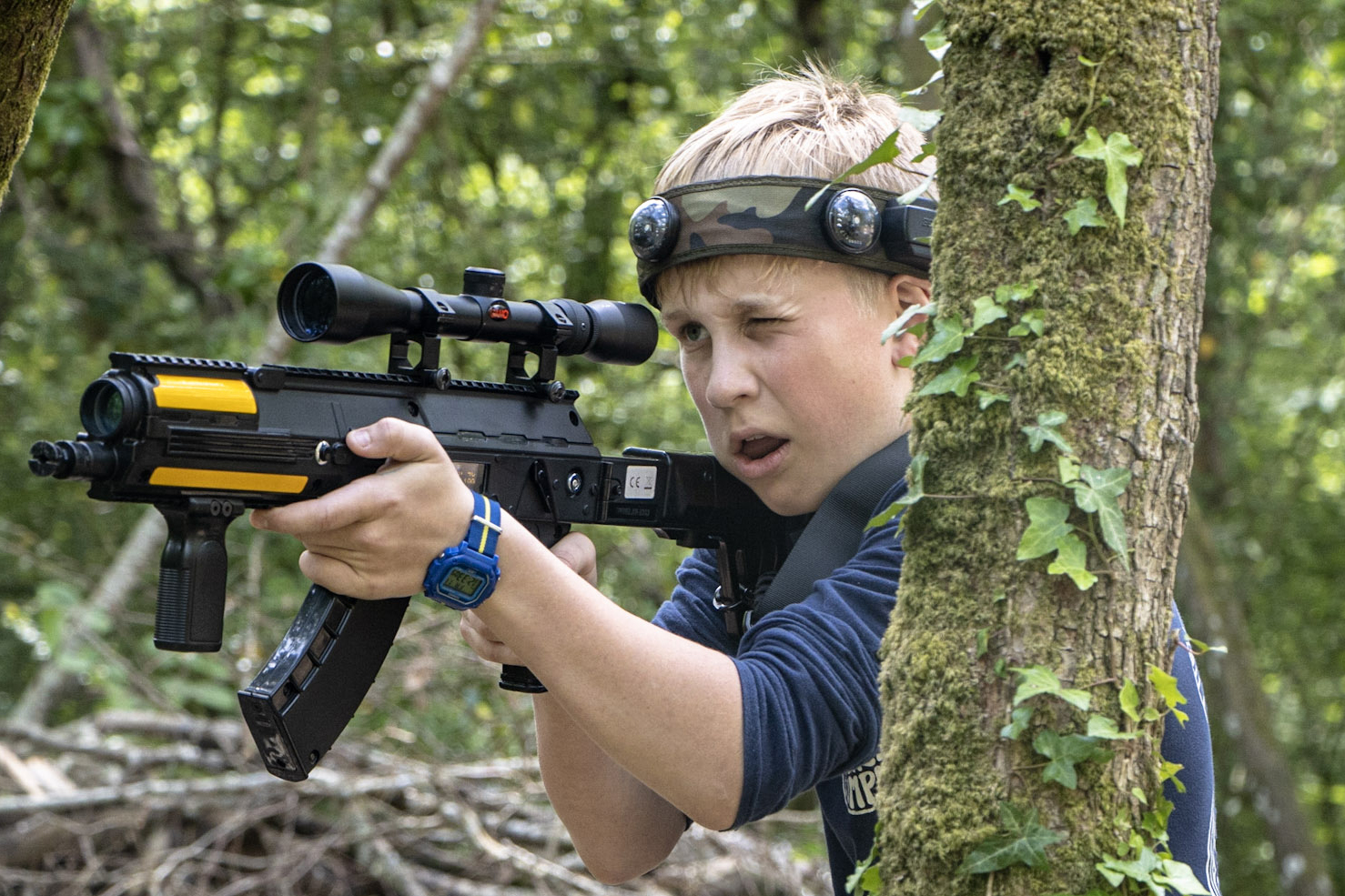 BattleZone
Get your youth group going head-to-head on our purpose built battlefield, taking part in a variety of mini-games and challenges using our high-tech infrared gaming guns. This one's sure to be a blast (literally!)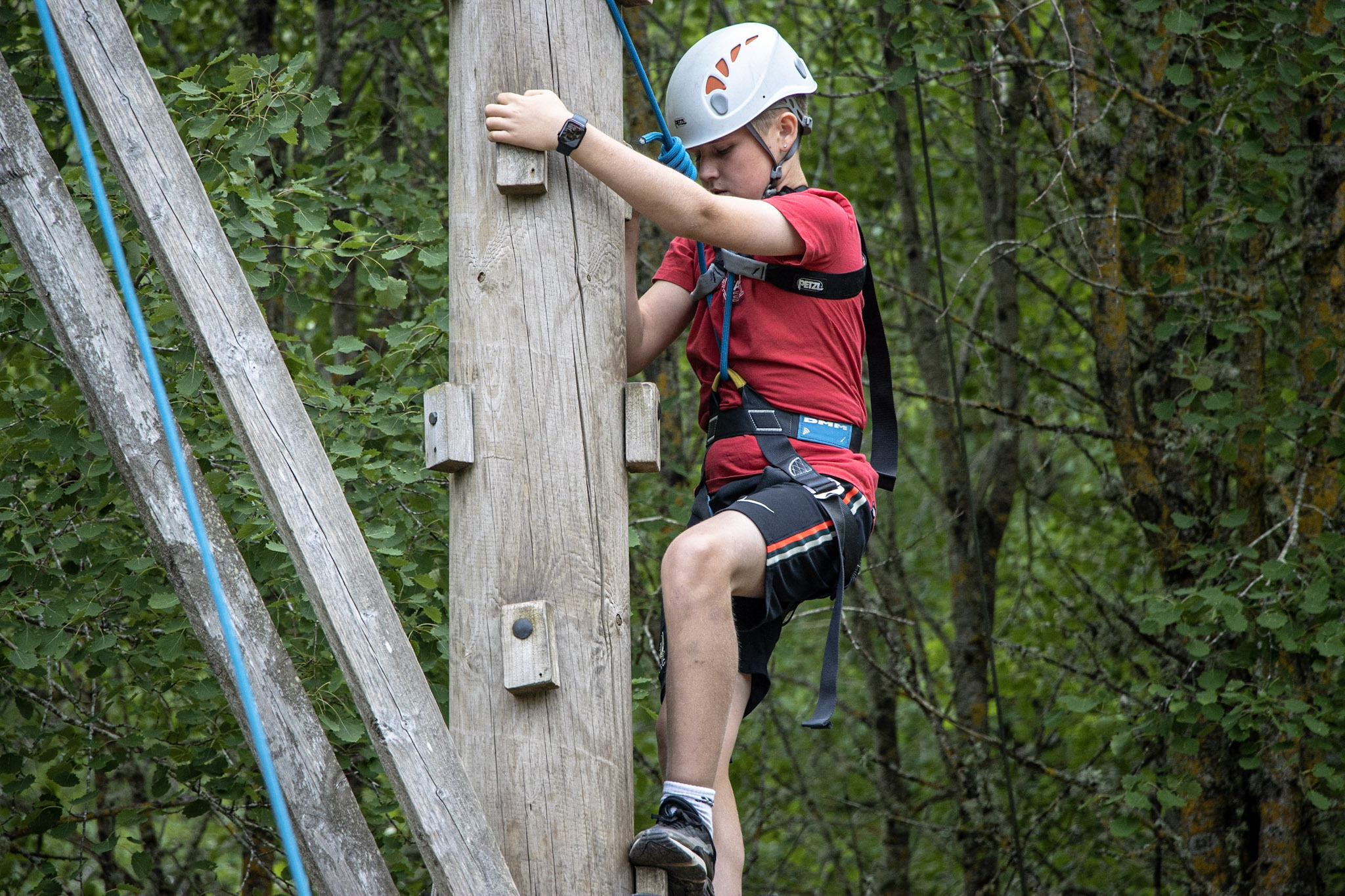 High Ropes
Climb, scramble and leap into the abyss on our exciting and varied ropes course. Your group will have to either work together or support from the ground during a variety of testing aerial challenges.
Residential Trips
For longer trips and residentials, our accommodation and catering options can cater to your group for an overnight stay to a full week of adventure. Visiting groups come from across the Highlands & Islands region, Aberdeen and Moray, down into Perthshire and the Central Belt, with our most distant regular visiting group being from the Borders region.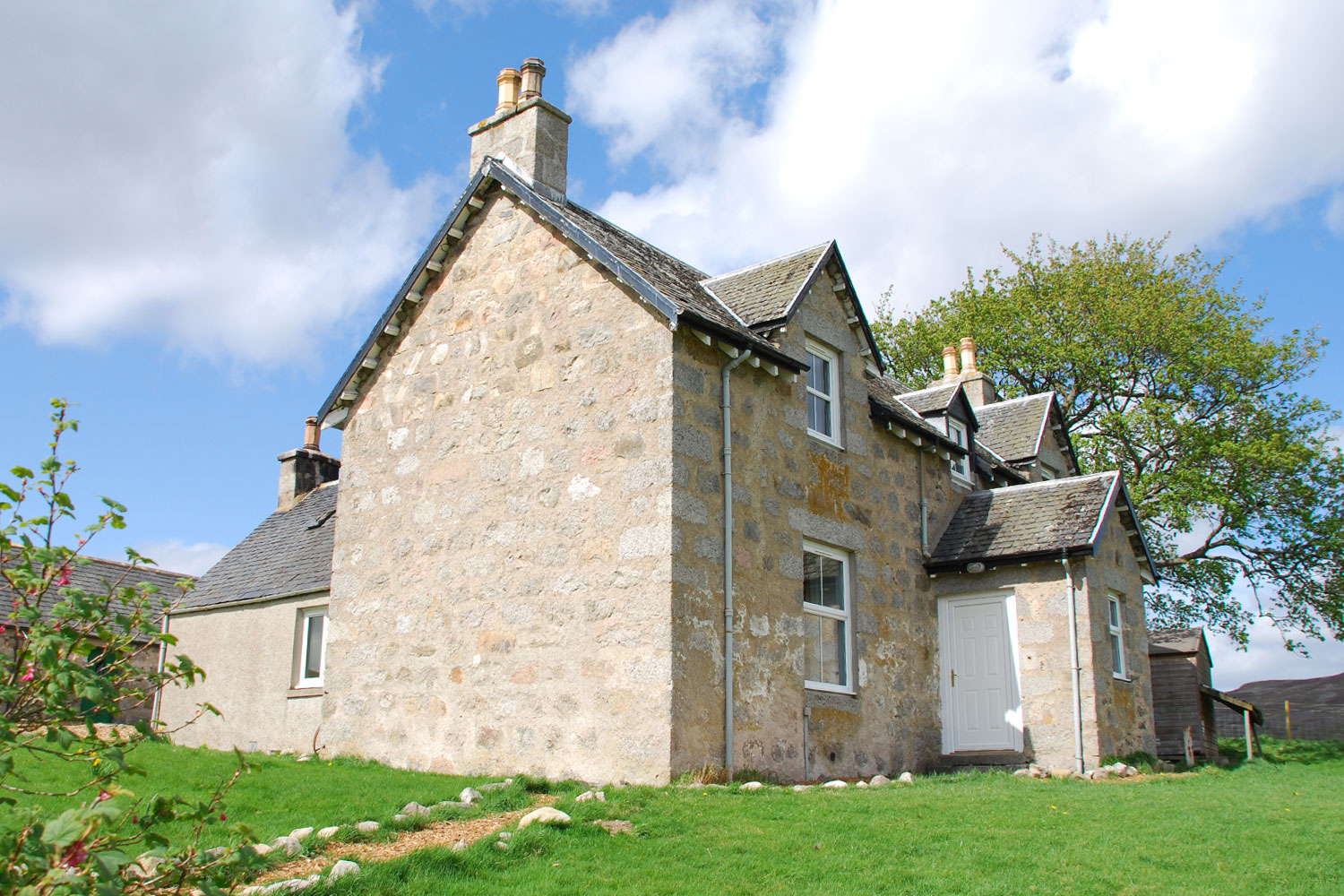 Accommodation
Our Glenbeg Bunkhouse is a light, bright and airy converted farmhouse which sleeps up to 27 people in bunkhouse accommodation, making it the perfect base for your youth group residential trip.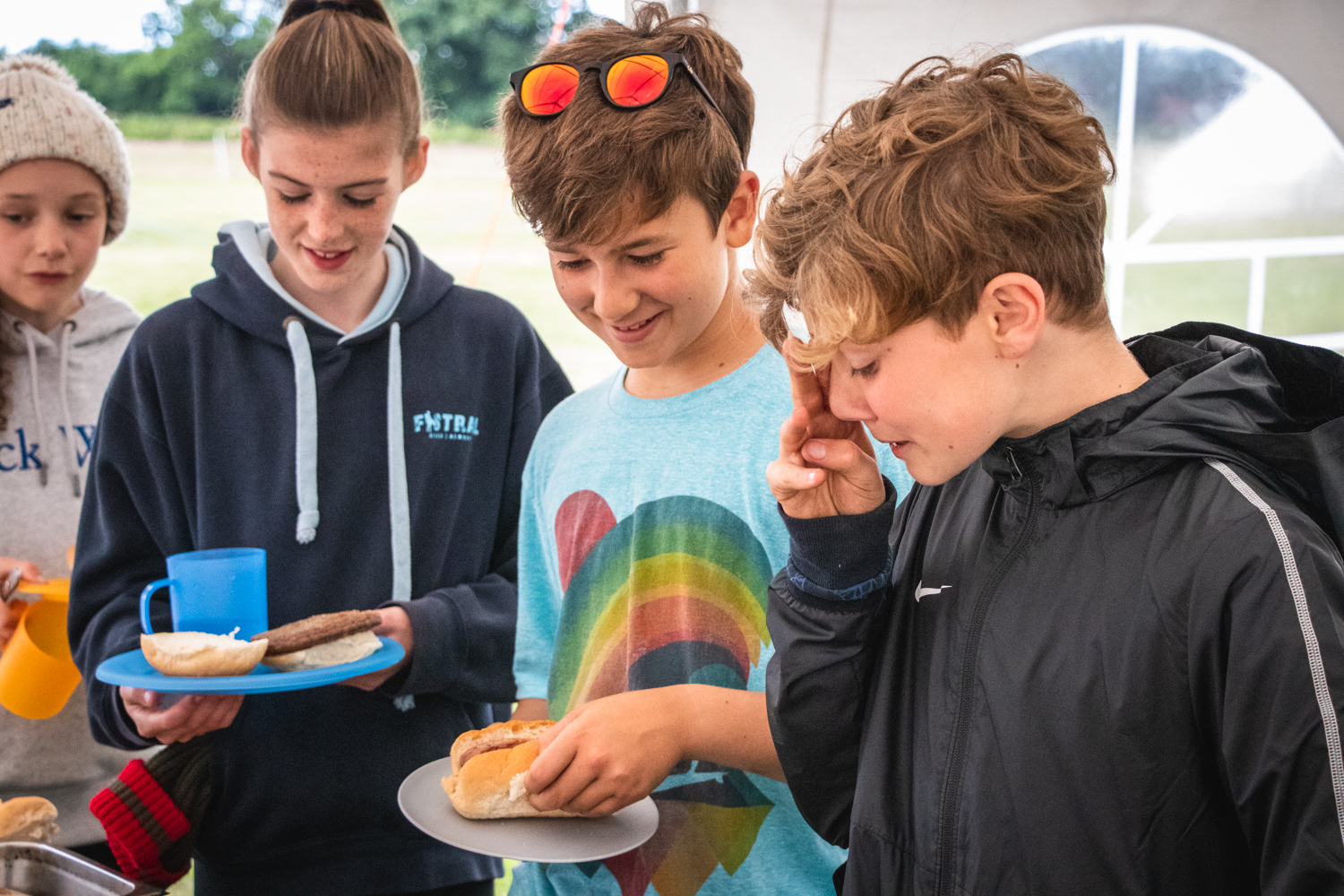 Catering
Fun may be important, but so is food! During our residentials we'll provide you with menu choices that are good fuel for your group's busy schedules. We can cater to all dietary requirements on medical and religious grounds as well.
"Great place for young and old alike"
This is our 6th visit to Cairngorms Activities and once again have taken a group of 14 teenagers kayaking, horse riding and raft building; they all had a fantastic time. Staff were very helpful and encouraged the not so confident youngsters who took part and felt a sense of achievement at the end of their trip. The raft building was a great way of team building, with the adults being shown the way by the youths encouraging interaction with different age groups. Look forward to coming back next year.

"Just keeps getting better!"
Just back from a great weekend at Cairngorms Activities with a group of 16 Explorer Scouts. This is our third visit and this time we booked a couple of sessions of gorge walking and despite us living 2 and a 1/2 to 3 hours drive away from the centre, this is definitely an activity and a centre that we don't mind travelling to! It is great to see how the centre and the activities on offer just get better and better all the time. Keep up the good work!