Raft Building
Will your team paddle to victory?
Get in Touch
Price
£20 per person (8+ years)

Raft Building in the Cairngorms
Challenge your friends, colleagues, or schoolmates to a fun raft building session in the Cairngorms.
Under the guidance of our friendly instructors, your team will design and construct a raft out of the planks, barrels, and rope provided. Once built, this is where the fun really begins!
Taking to the water to test its buoyancy, your team will see if your raft is going to safely carry you across the pond or if you'll be getting wet! You'll then go head-to-head with your rival teams, enjoy some competitive fun and games and see who's raft leads their team to victory.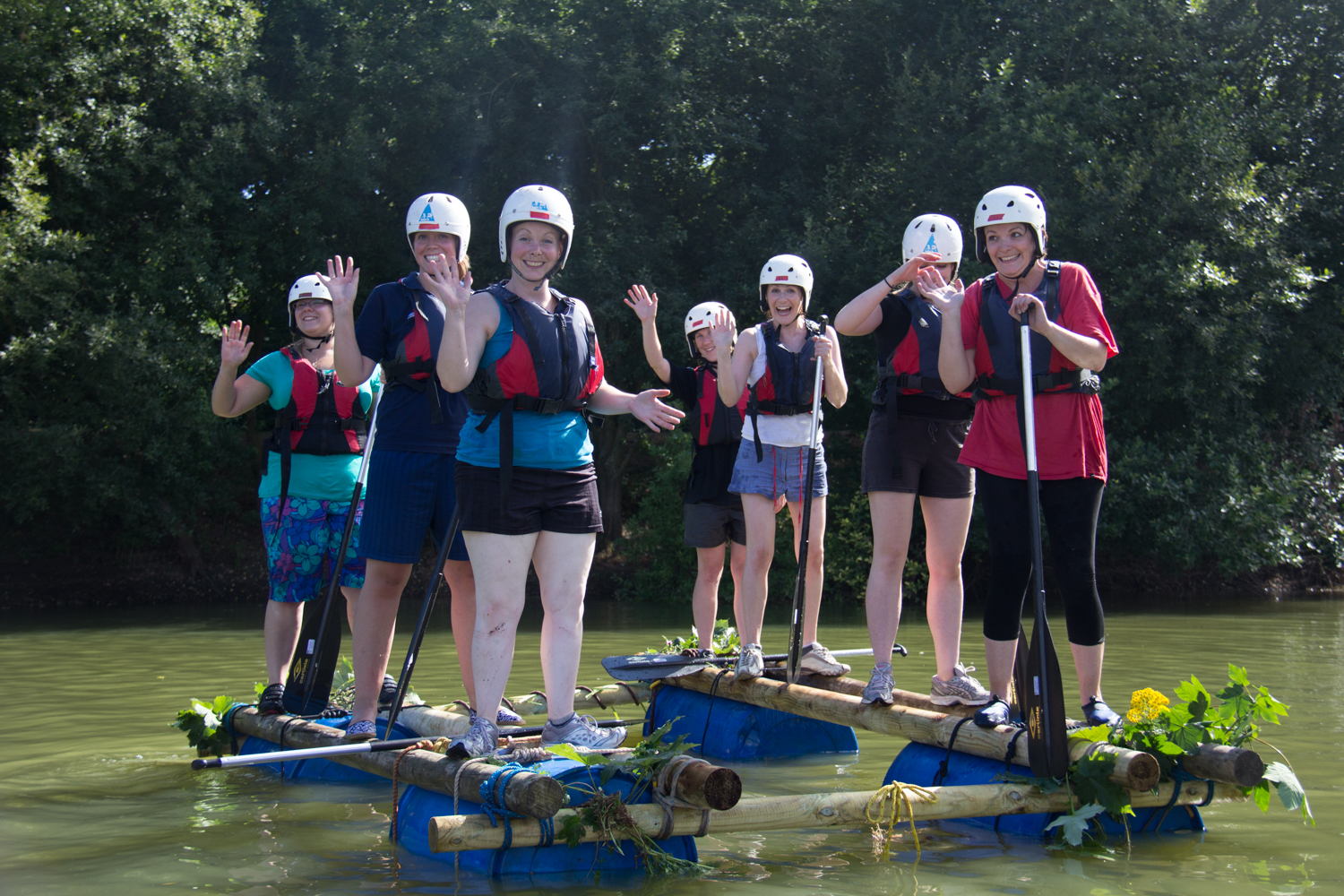 What's Included?
Instructor-led 3-hour session (2-hour sessions also available)
Introductions to the equipment
Guidance throughout from our knowledgable instructors
Access to our purpose-built pond
All building equipment including planks, barrels, and ropes
Buoyancy aids, helmets, and paddles
Toilets and changing facilities available on-site