Corporate Team Building Days
Celebrate sucess, bond as a team, and have fun with your colleagues in the great outdoors. You'll be amazed at the difference a team building day at Cairngorms Activities can make.
Download our brochure
Plan an amazing TEAM DAY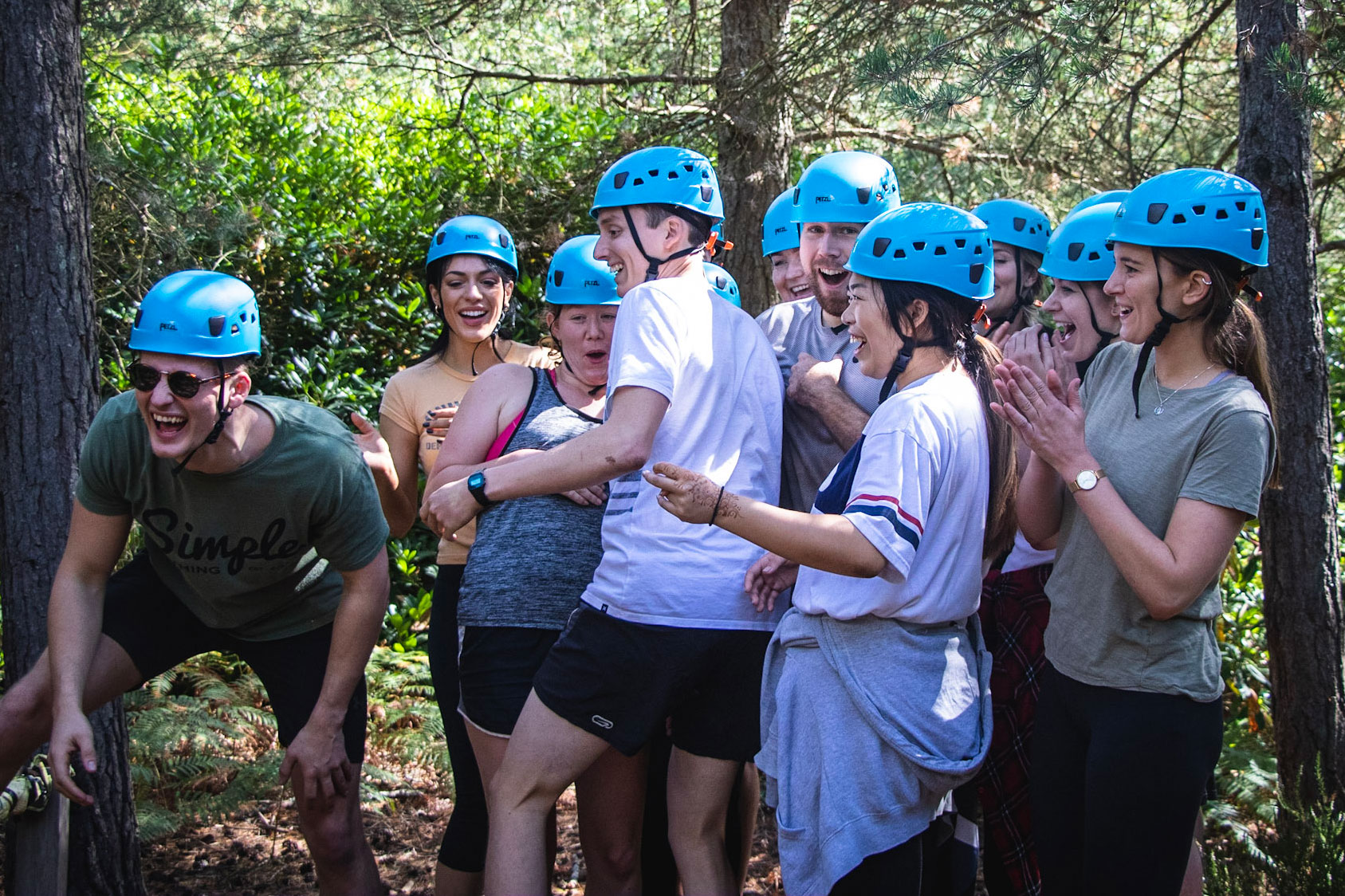 A memorable day with lasting results...
We know teams face ongoing challenges in the workplace. Tensions and stress levels can rise, communication can break down, and colleagues can lose drive and vision for their role within the business.
Whether you want your team to bond, enhance skills, get a deeper understanding of the business's mission, or simply treat them to a day away from the office, outdoor activities are a great way to achieve your team building mission.
Once we've established what you want out of your time with us, we'll plan a bespoke programme to suit your team and achieve those desired results. We guarantee they'll have a great day and your business will benefit from the results.
Download our brochure
Plan your adventure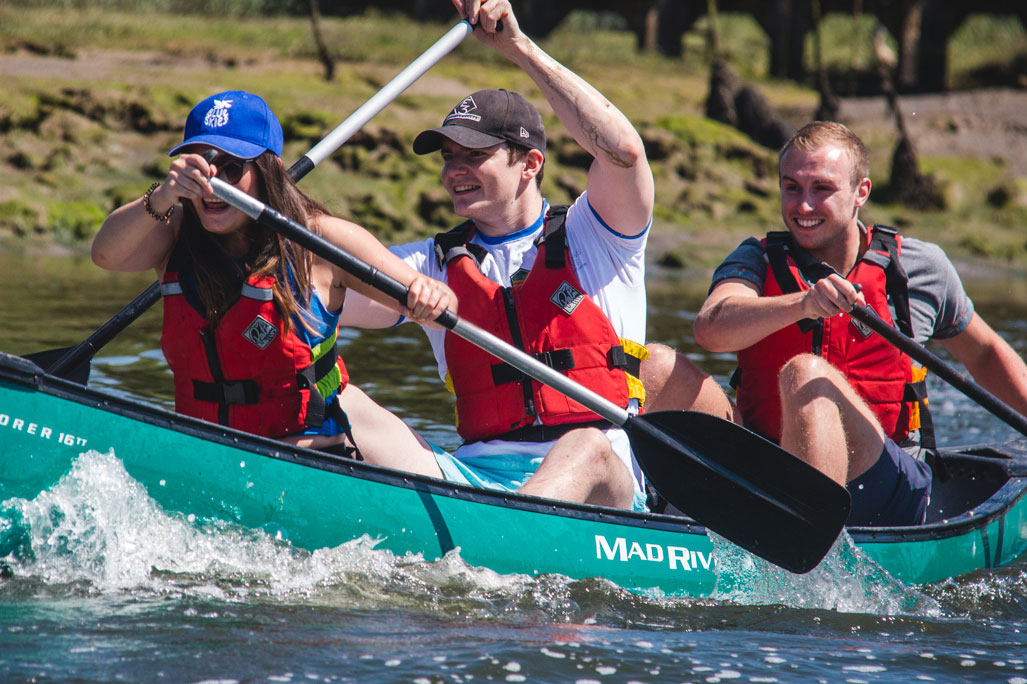 Let us help you plan the best team building day for your business!
Outdoor activities make great team building exercises. Get them working strategically as they compete in BattleZone, have them problem-solving as they take to the High Ropes, or get them paddling away the stress as they navigate the picturesque River Spey in canoes.
Whether you've got ideas on how you want your day to run or want us to help plan you the perfect day, we're confident we can bring your team together.
Mix your activities with conference and training sessions to achieve a well-rounded experience or choose a selection of activities to suit your needs. We can provide catering options and tailor the day to you, just tell our team what you're looking for.
Half Day Events
Low cost and amazing value
The perfect option to go for if you're looking to fit some fun activities around say, a conference or a meeting. Or perhaps you're finishing early and are looking to end the working week on a high! Our half day packages include 3-hours of activity as well as tea, coffee and biscuits throughout.
From £49 (+VAT) per person
Get the brochure
Plan your adventure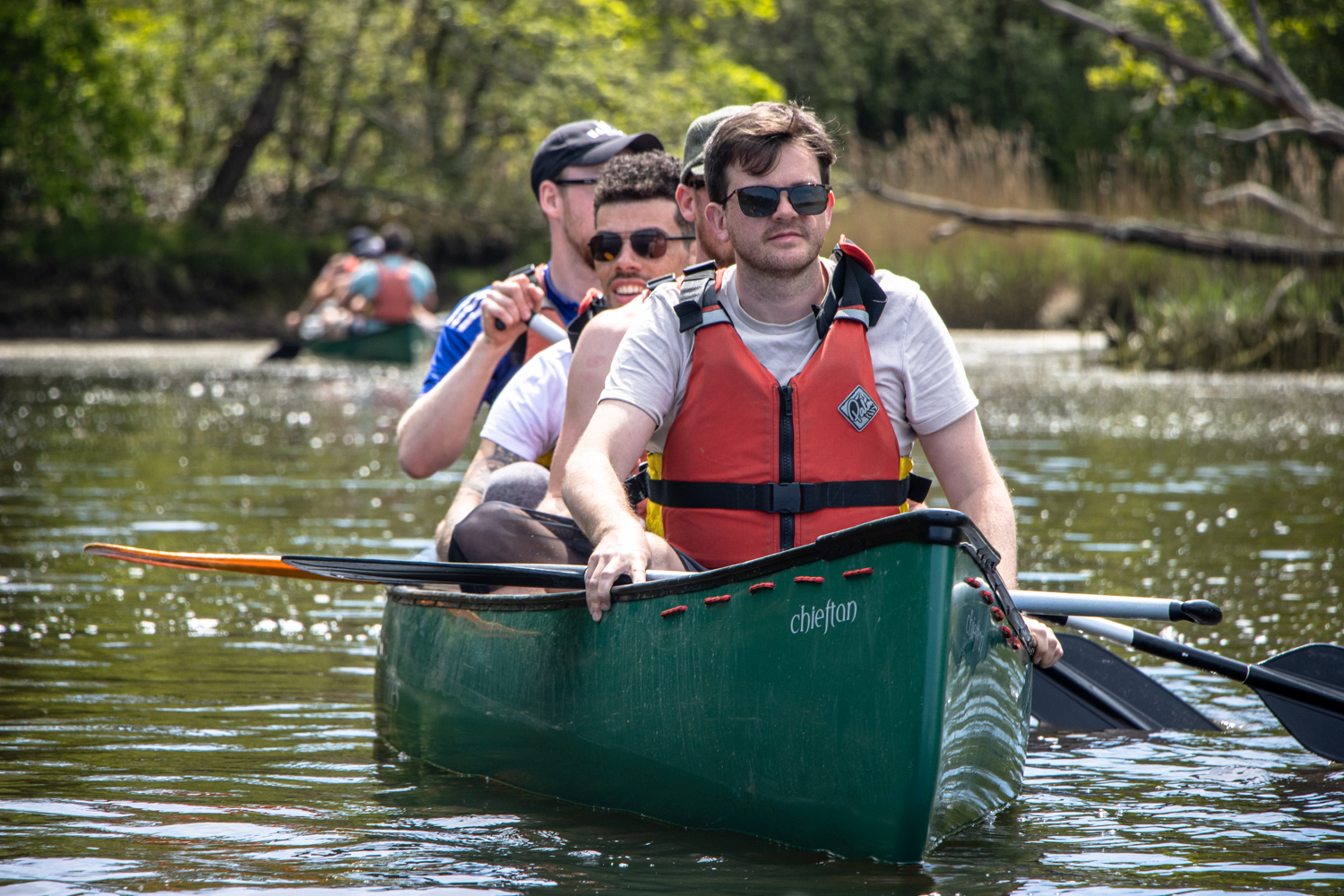 Full Day Events
Escape the office for the day with your team
If you're looking for a full day programme, this is the one for you. A full day event with us includes two fun-filled, 3-hour activity sessions with lunch in between (which is also included!) Light refreshments including tea, coffee and biscuits are also available throughout your event.
From £99 (+VAT) per person
Get the brochure
Plan your adventure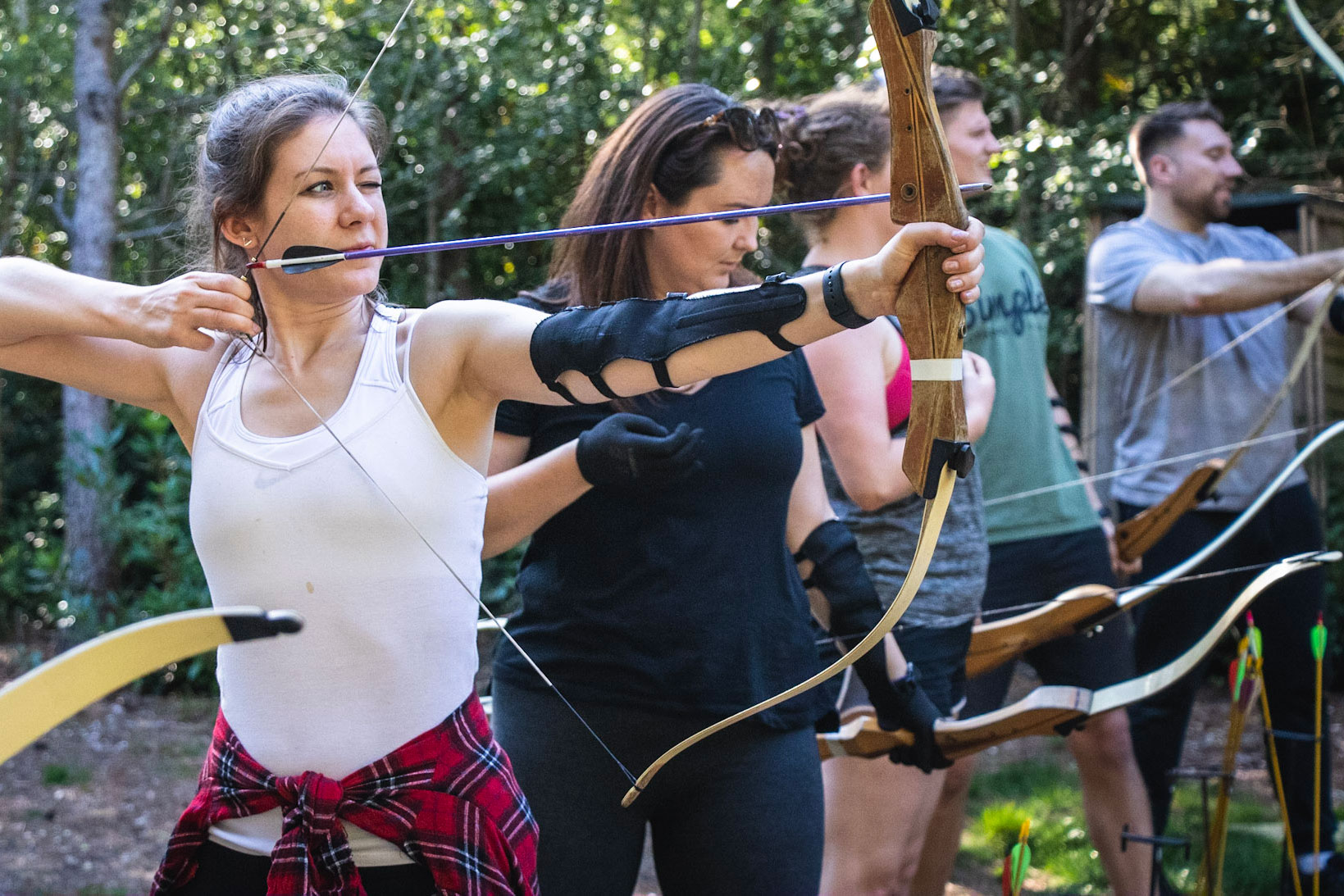 Our top picks for Team Building...
We've pulled together our most popular team building activity combo's below, but you can chose from any of our outdoor activities to fill your event with fun. Already know what you'd like to do? Then get in touch with us today.
"Brilliant team building event"
I was asked to organise a team building event for a works away day. In my search, I came across the mini highland games which I thought would be fun, especially as our away day was in the highlands. Cairngorms Activities didn't disappoint, everyone really enjoyed it. It was very well organised and a great way of getting staff members to network. We had such a laugh at each of the games; shot put, tossing the caber, wanging the welly and tug of war. I'd definitely recommend this event, not only for team building but for any other gatherings.

"Great staff and lots of fun"
I took a group of adults from Germany for a day's team building activities. All of the group were adults and a bit nervous to be away from their comfort zones. We undertook two activities; team building in the morning and the mini highland games in the afternoon. The group had a great time. The staff were very supportive and quietly encouraged everyone. The weather was kind to us and the scenery was stunning. It was great to see the smiles on everyone's faces at the end of the day. A huge thank you to all the staff for making the day such fun, whilst bringing home the message about the benefits of working together as a team.
"Scottish Water Team Building Day"
Very knowledgeable and friendly staff. Stunning location. Good Facilities. All in all a great day out. I would highly recommend a visit to Cairngorms Activities.