Activities for families in the Cairngorms National Park
25 February 2023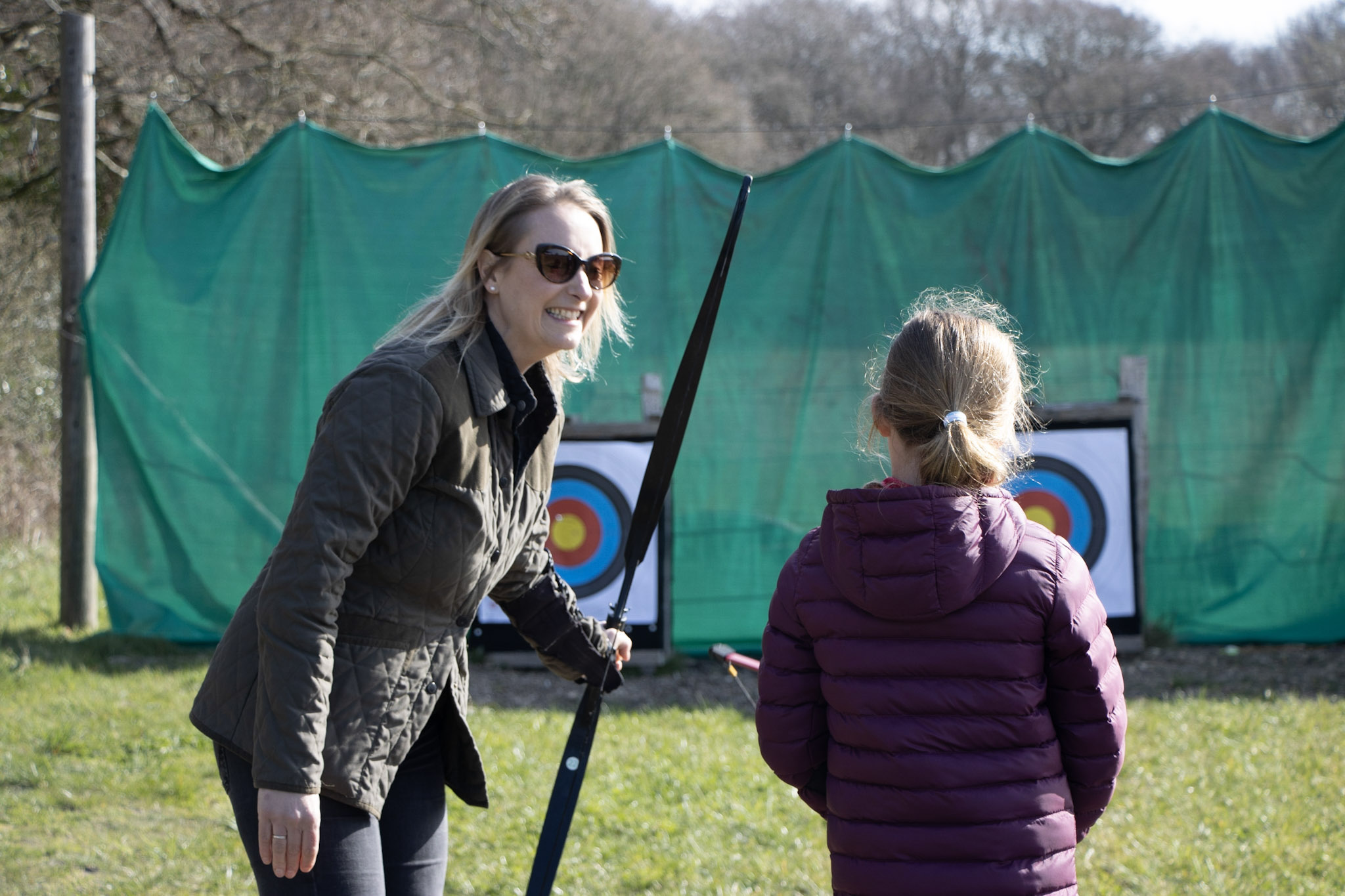 Situated in the Scottish Highlands, the Cairngorms National Park is a magnet for families looking for exciting outdoor experiences and stunning natural scenery.
Boasting towering peaks, untouched woodlands, and abundant wildlife, it provides an array of captivating adventures and educational opportunities for everyone to enjoy.
This blog post will share some great things to do in the Cairngorms for families, like walking, observing animals, and undertaking thrilling activities.
The Cairngorms can provide something for everyone, whether you are a young family or have some older teenagers in the ranks. Let's jump right in!

Family Walks and Hikes in the Cairngorms
The Cairngorms National Park boasts some of the best hiking and walking trails in Scotland, ranging from gentle strolls to challenging mountain climbs.
Families can enjoy the stunning scenery and fresh air while exercising and bonding with each other. The An Lochan Uaine (Green Loch) trail is a picturesque route that takes you through the Caledonian forest to a small emerald-green loch. The Glenmore Forest Park trails offer a variety of paths with different lengths and difficulty levels. Both are family-friendly.
When hiking with children, it's essential to be equipped. Carry sufficient fluids and refreshments to keep everyone energised and hydrated, dress in suitable shoes and attire for the atmosphere and landscape, and take intermittent pauses to recuperate and admire the view.
Make sure to bring a map and compass, and let someone know your planned route and the estimated time of return so you and your family can safely and comfortably enjoy the great outdoors in the Cairngorms.
Family Adventures in the Cairngorms
For families seeking a more adrenaline-fuelled experience, the Cairngorms offer a wide range of adventure sports to choose from.
During the winter, skiing and snowboarding are popular activities at the Cairngorm Mountain Ski Resort, where families can hit the slopes and take in the stunning views of the surrounding mountains.
The Cairngorms also offers a wide range of outdoor activities to choose from. Families can go kayaking, canoeing, mountain biking, climbing, and abseiling, among other activities. Families can safely enjoy these thrilling experiences together with proper gear and instruction.
Here at Cairngorms Activities, we provide fun activities for families all year round, from canoeing on the River Spey to challenging each other at Archery. For families with kids aged 10+ years, you could try something even more adventurous like Gorge Walking. We guarantee you'll have some great memories to share by the end of your adventure.
See more activities for families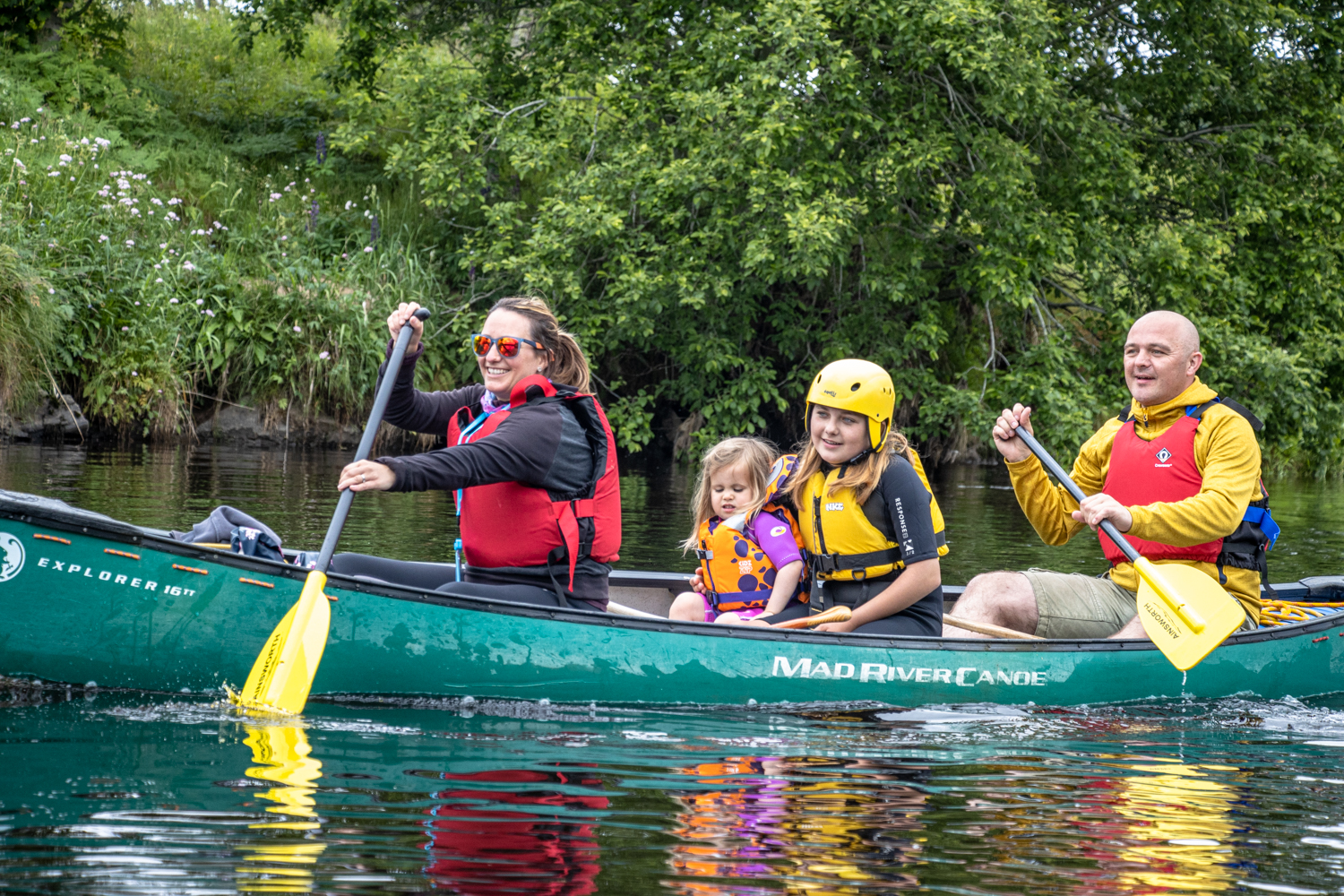 Family-Friendly Attractions in the Cairngorms National Park
As well as the wide variety of outdoor activities, the Cairngorms also offers several family-friendly attractions worth visiting.
One of the most popular attractions is the Landmark Forest Adventure Park, an award-winning theme park that features a range of activities, including a treetop trail, water slides, and a rollercoaster. The park also has interactive exhibits that teach kids about the history and ecology of the Scottish Highlands.
Another popular attraction is the Highland Wildlife Park, which allows families to get up close and personal with various animals, including polar bears, snow leopards, and red pandas. The park is also home to Scottish wildcats and the famous "wee sheep" of the Cairngorms.
The Strathspey Steam Railway offers a unique experience for families interested in historical transportation. Families can ride on a vintage steam train through the stunning Spey Valley, and the railway also hosts special events, such as the "Santa Express", during the holiday season.
The Cairngorm Reindeer Centre is another popular attraction where visitors can see the UK's only free-ranging reindeer herd. Families can learn about the history and ecology of the herd and even hand-feed the reindeer.
Finally, the Cairngorms Farmers' Market is a must-visit for families interested in sampling fresh local produce, meats, and crafts. The market takes place at different locations throughout the park and features live music and other entertainment.
Wildlife Watching as a Family
The Cairngorms National Park is known for its rich and diverse wildlife, making it an ideal destination for wildlife watching. Visitors, including families, can expect to encounter a variety of birds, mammals, and even some reptiles and amphibians during their visit.
One of the Cairngorms' most popular wildlife-watching activities is bird watching. The park is home to over 100 bird species, including the golden eagle, osprey, and capercaillie. Canoeing on the River Spey is often an excellent opportunity to spot these beautiful creatures.
In addition to bird watching, the park offers many opportunities to observe other wildlife. For example, families can keep their eyes peeled for red deer, commonly seen in the park during the autumn rutting season. You may also encounter otters, pine martens, and wildcats while exploring the park's trails and forests.
Another way to experience wildlife in the Cairngorms is by taking a guided wildlife tour. These tours are led by experienced naturalists who know the park's flora and fauna inside and out.
With so many great activities for families in the Cairngorms National Park, it's no wonder it's a popular destination for family holidays in Scotland.
If you'd like to know more or would like advice on booking a great family-friendly break, get in touch, and we'll help you plan your family activities in the Cairngorms.