Adventure Activities in Scotland for Couples
25 February 2023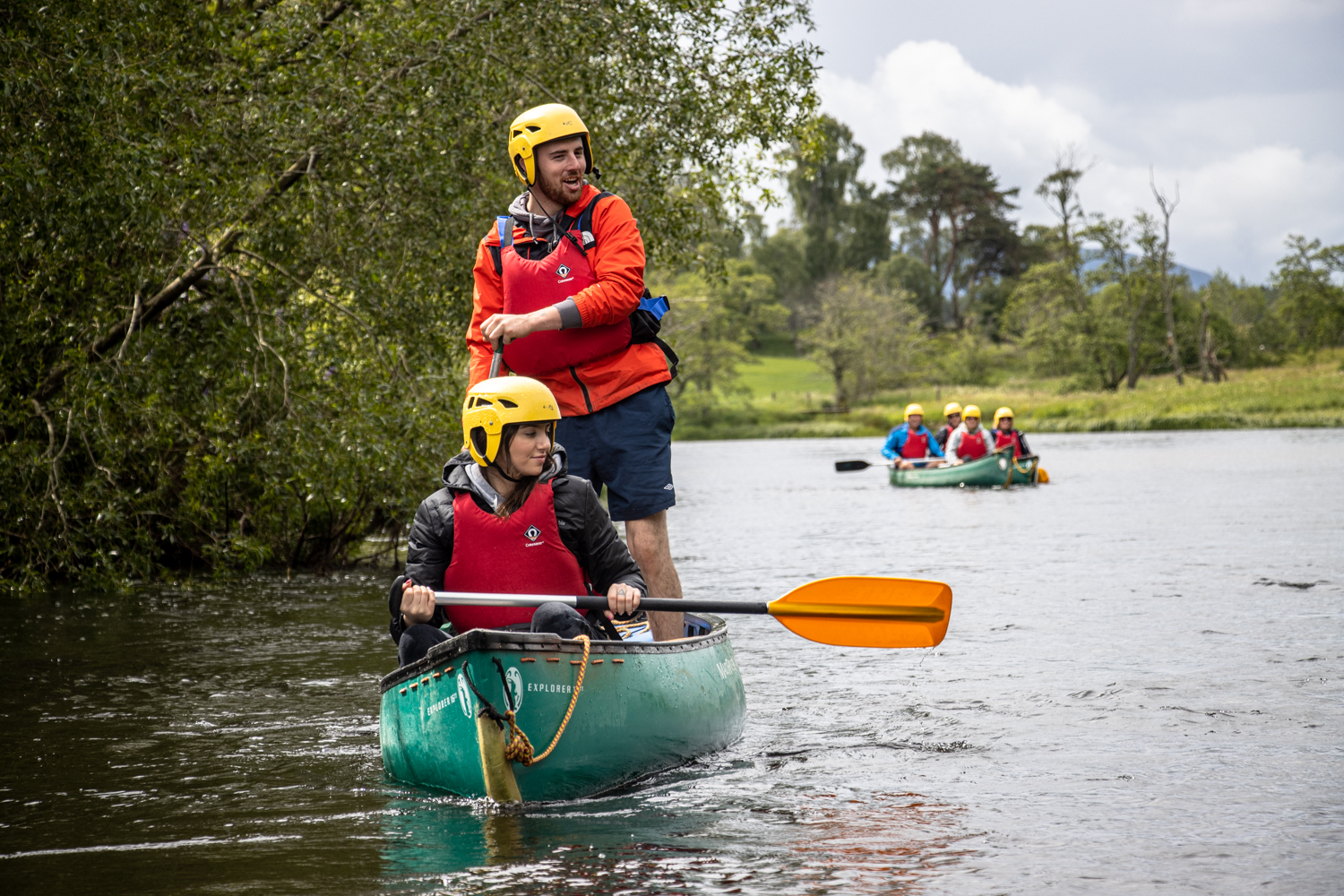 Scotland is a country renowned for its stunning natural beauty, rich cultural heritage, and abundance of fun activities, making it an ideal destination for couples seeking an adventurous getaway.
The Cairngorms National Park, located in the heart of the Scottish Highlands, is the perfect destination. It's a breathtaking area that offers a wide range of activities for couples looking to explore the great outdoors and experience the beauty of Scotland.
An outdoor adventure in the Cairngorms
One of the most popular adventure activities in the Cairngorms is hill walking. With its rolling hills and majestic peaks, the park offers a range of walking routes to suit all fitness levels, from leisurely strolls to more challenging hikes.
Whether you're an experienced hiker or a beginner, you'll be able to enjoy breathtaking views of the surrounding mountains and glens while exploring this beautiful area.
Another great activity for couples is mountain biking. The park is home to a number of mountain biking trails, ranging from easy routes for those just starting out to challenging, technical trails for experienced riders.
You can hire bikes or bring your own and explore the park's vast network of trails, taking in the breathtaking scenery and enjoying the freedom of the open road.
Wild swimming is becoming one of the most increasingly popular outdoor activities in Scotland. With so many beautiful places, lochs, and waterways, it's no surprise a trip to Scotland can often result in a cold-water dip!
If you're looking for a more sedate way to explore, consider taking a scenic drive. With its winding roads and panoramic views, the Cairngorms National Park is perfect for a road trip. You can explore the park at your own pace, stopping at the various beauty spots and attractions along the way.
Popular adventure activities in Scotland
For those looking for a bit of excitement, why not try your hand at canoeing? The park's rivers and lochs offer a range of water-based adventures, from calm, leisurely paddles to white water rafting. Whether you're a seasoned paddler or a complete beginner, you'll be able to find the perfect route to suit your abilities.
If you're looking for a more adrenaline-fuelled adventure, consider trying your hand at rock climbing or abseiling. The park's mountains and cliffs offer a range of climbing routes to suit all abilities, from beginner-friendly routes to challenging, multi-pitch climbs. With its stunning scenery and breathtaking views, rock climbing is a great way to experience the park's beauty from a completely different perspective.
Gorge Walking is another popular adventure activity in Scotland for couples. It involves navigating narrow canyons, leaping off waterfalls, swimming through rapids and exploring narrow passageways. The reward for completing a gorge walk is a sense of accomplishment. The experience can be physically and mentally challenging, making it an ideal activity for couples looking for an exciting adventure together.
A slightly less energetic yet still highly popular activity is stand-up paddle boarding. Scotland offers plenty of calm lakes (lochs) to enjoy a gentle paddle, if you're not going through an organised provider, just make sure you check you're OK to launch and paddle where you are.
These are just to name a few great outdoor activities. There are so many fun things for couples to do in Scotland it's hard to know where to begin.
Here at Cairngorms Activities, we've got loads of great activities for couples who want a memorable adventure in Scotland. If you're looking for an exciting adventure day for couples that's ready-to-go, why not check out our Couples Adventure Day here at Cairngorms Activities? Explore the Cairngorms National Park by boat and bike, and we'll even throw in a tasty lunch too!
Find out more about a Couples Adventure Day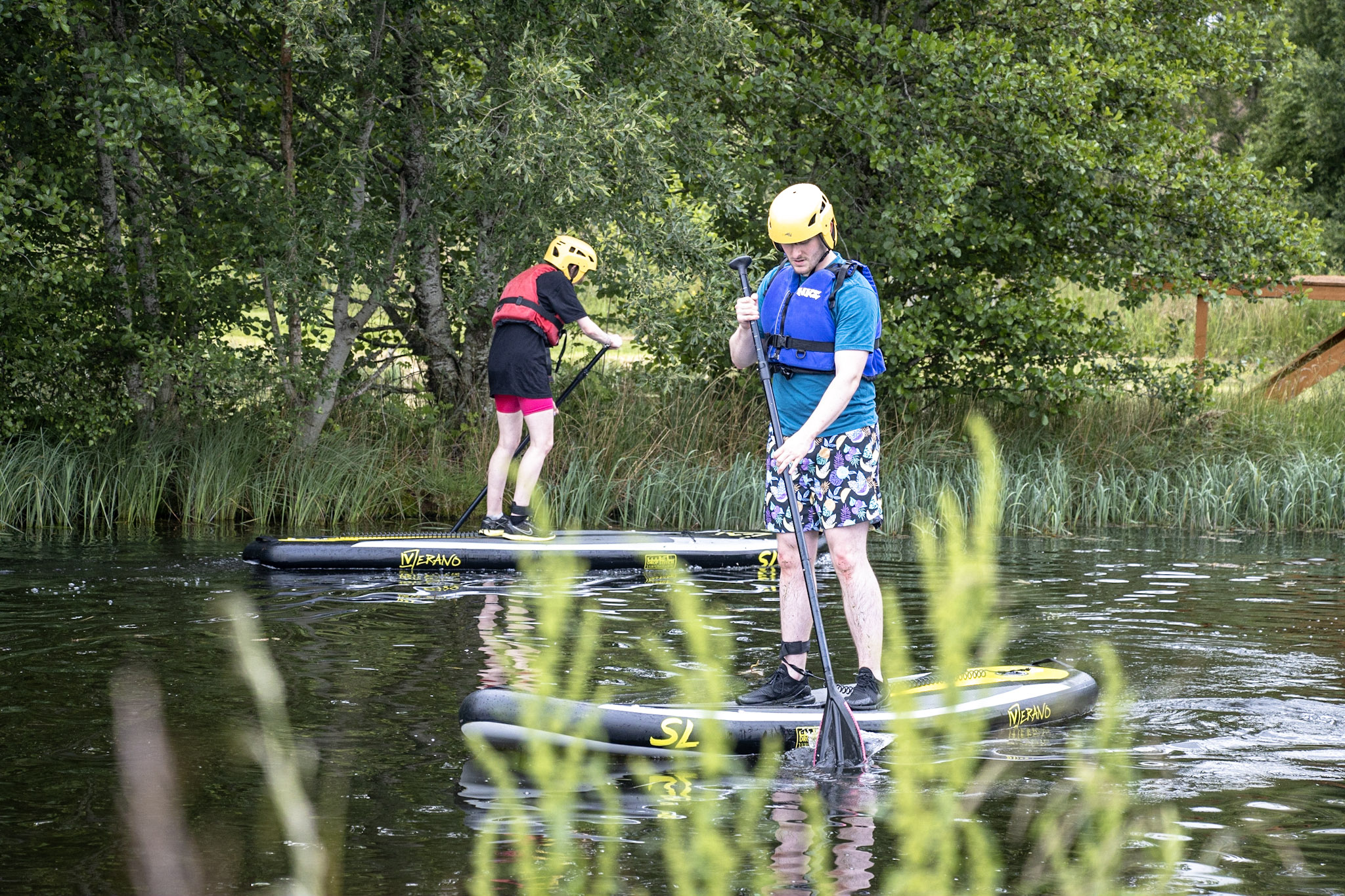 Our Top 5 Tips for Couples Looking for an adventure in Scotland:

If you're planning the best places to visit in Scotland and want to experience the best Scotland offers, it's worth getting a little organised. So we've put together some tips to help ensure you have the best time.
Plan ahead: Scotland is a popular destination, so be sure to book your accommodation and activities in advance to ensure that you get the most out of your trip. Wild camping is legal in Scotland, but in recent years rules on where you can camp have got stricter, it's worth checking ahead when you're planning places to go.
Embrace the great outdoors: Scotland is renowned for its stunning scenery, so take advantage of the great outdoors and go hill walking, camping, try outdoor activities, wildlife watching, or enjoy a scenic drive through the Scottish Highlands.
Try local cuisine: Scotland is home to some amazing food, so be sure to sample some local dishes, such as haggis, Cullen skink and neeps and tatties. The whisky and gin are pretty good too, so guided tours and distillery visits are well worth it.
Visit historic landmarks: Scotland is rich in history, so take the time to visit some of the country's historic landmarks, such as Edinburgh Castle, Stirling Castle, and Culloden Battlefield.
Make the most of your time: There are loads of things to do in Scotland, so be sure to plan your itinerary carefully and make the most of your time. Whether you're interested in outdoor adventures, history, or local culture, there's something for everyone in Scotland.
Plan a visit to the Cairngorms
The Cairngorms National Park is a must-visit destination for couples looking for an adventure in Scotland. Its breathtaking scenery and wide range of activities offer something for everyone, from relaxing scenic drives to adrenaline-fuelled adventures.
Whether you're a seasoned adventurer or a complete beginner, you'll be able to find the perfect activity to suit all levels of experience and interests.
Need some help booking your next adventure and keen to explore the beauty of the Cairngorms National Park? Get in touch.