Is spring a good time to visit Scotland?
31 March 2023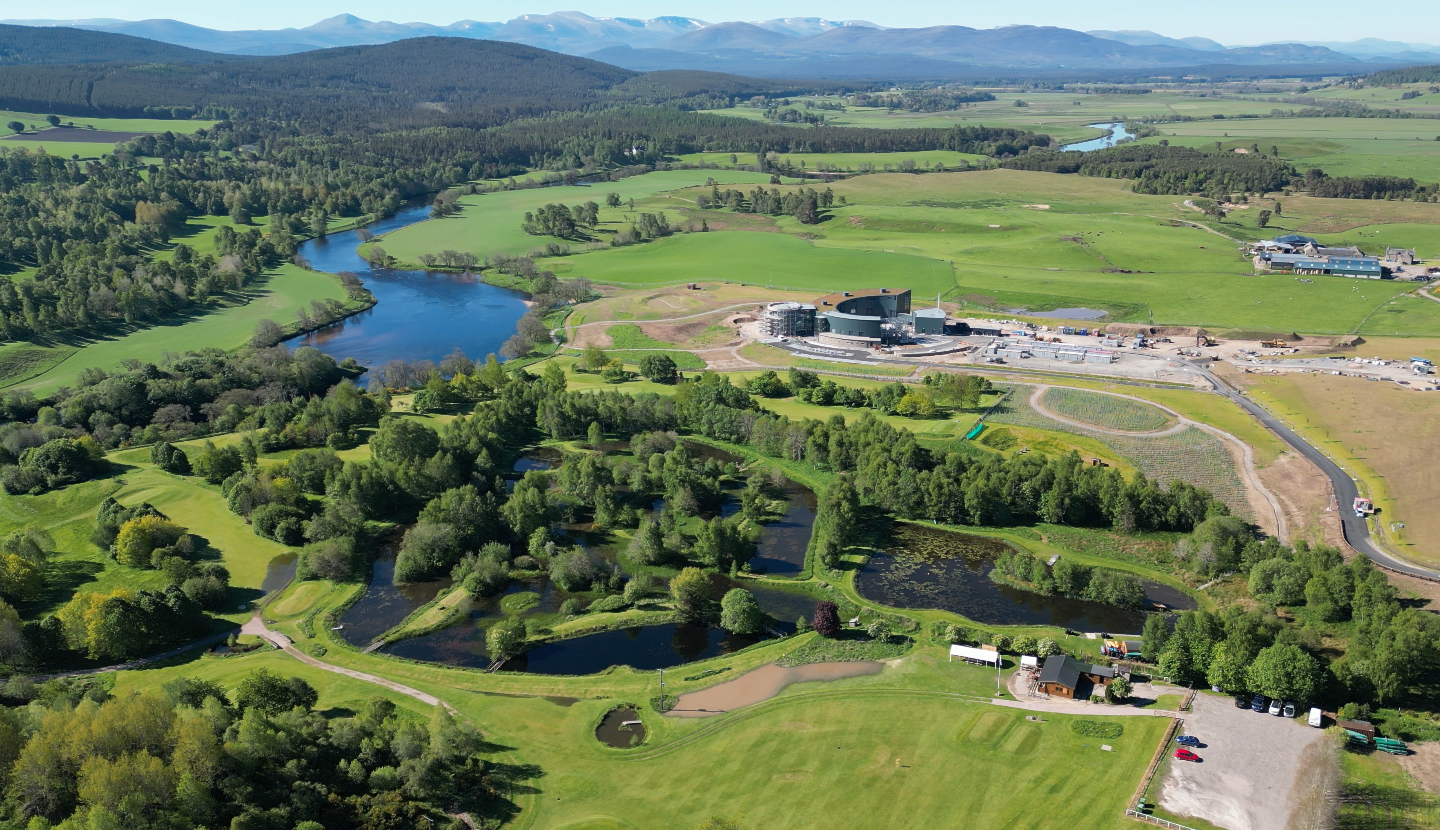 So is spring a good time to visit Scotland? It's not just us being biased, but Scotland is a country that attracts visitors from all over the world all year round, and for good reason.
With its stunning landscapes, variety of outdoor activities and adventures, rich history, and world-famous whisky, there's something for everyone in Scotland, especially in the Highlands (OK, we may be a bit biased here, but it's true!).
So when is the best time of year to visit Scotland? In this blog post, we'll explore whether spring is a good time to travel to Scotland, look at when is the best time of year, and provide some tips for making the most of your trip.
When's the best time to visit Scotland?
Before we dive into spring specifically, let's discuss what's considered the best time to head to Scotland. You may have a preferred month to visit Scotland, but for the best experience, you may want to consider factors such as warmer weather, the cheapest time to visit Scotland, or avoiding the busy time.
The most popular time to visit Scotland is during the summer months of July and August, these are typically the driest months. Summers in Scotland are also the best times to experience Scotland for festivals and events taking place, particularly in Edinburgh and Glasgow. During this period, the weather is warmer, and the days are longer, making it an ideal time for outdoor activities and exploring the Scottish countryside.
However, with peak season comes larger crowds and higher prices for accommodation and travel. If you're planning to visit during these months, especially the month of August, it's important to book well in advance to secure the best deals and avoid disappointment.
June in Scotland offers better weather but is just outside of peak season in Scotland, so it may be a good time if you want better weather but aren't restricted to school holidays, the same goes for September.
If you prefer to visit Scotland when there are fewer crowds, you might consider travelling during the shoulder seasons of spring or fall. While the weather may not be as warm, the scenery is still stunning, the seasonal changes make October and March really beautiful, and you'll have a better chance of experiencing Scotland's attractions without the crowds.
Spring and Autumn are still popular for people travelling to Scotland, but less so than summer. The weather changes can be a bit unpredictable (like the rest of the UK!), but generally, the colder weather doesn't arrive until late October.
On the other hand, if you're looking for a winter wonderland experience, Scotland in the winter is a great place to visit. The Scottish Highlands are particularly beautiful at this time of year, and you'll have the opportunity to experience unique winter festivals such as Hogmanay and the Up Helly Aa fire festival, plus the winter months often mean good snowfall across Scotland mountain ranges, making it a good time of year to visit if you enjoy skiing and winter sports.
Ultimately, the best time to visit Scotland depends on your personal preferences and interests. Whether you're looking for mild weather, fall foliage, or a chance to experience the many outdoor activities, there is always a perfect time to plan your trip to Scotland.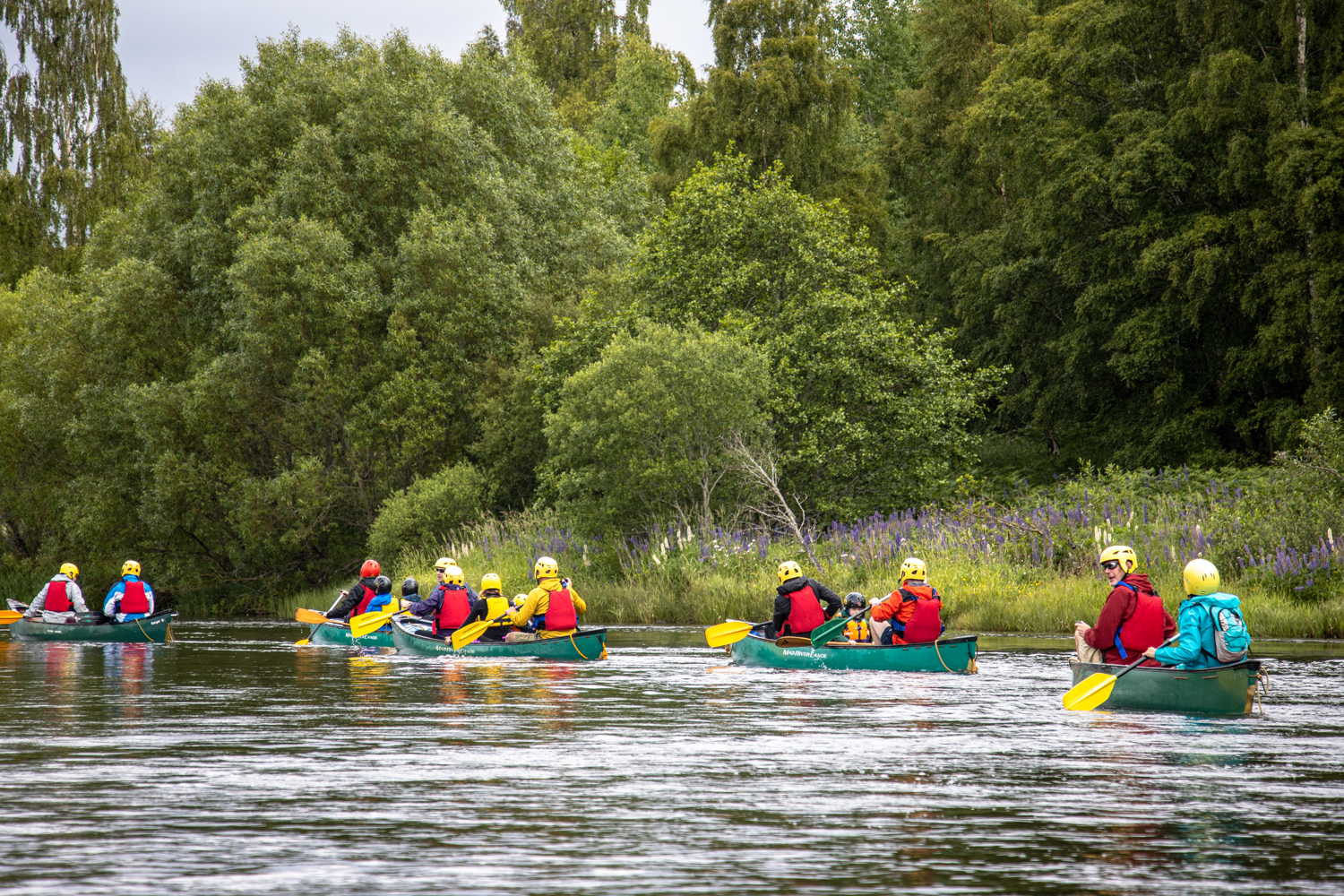 Spring in Scotland and why we love it!
Spring is a great time to visit Scotland, especially if you're looking for milder weather and fewer crowds. The season runs from March to May, and while it may not be as warm as summer, the weather is generally mild with some occasional rain. The countryside comes to life during this time, with the landscape covered in colourful spring flowers and lush green foliage.

If you're a whisky lover, May is the perfect time to visit Scotland, as it's known as "whisky month". Many distilleries offer special tours and tastings during this time, giving you the opportunity to learn about the history and production of this iconic Scottish drink.
Of course, the better weather also makes it perfect for outdoor activities. In fact, spring and fall are good times to enjoy the great outdoors as they aren't quite as hot. You can enjoy canoeing on the River Spey, mountain biking, or paddleboarding, just to give you a few ideas!
Finally, spring is a great time to explore Scotland's countryside and take in its stunning natural beauty. You'll have longer daylight hours to enjoy your trip, and with fewer crowds, you'll have a more peaceful and authentic experience.


Our top tips for visiting Scotland in Spring
If you're planning to visit Scotland in the spring, here are a few tips to help you make the most of your trip:
Pack for all types of weather. Spring weather in Scotland can be unpredictable, so make sure to bring layers and waterproof clothing.
Consider visiting late spring if you want better weather.
Plan in advance, especially if you're visiting during the Highland fire festival or whisky month.
Take advantage of the quieter season and explore some of Scotland's lesser-known attractions.
If you're worried about midges (by midges, we mean mosquitos), they're usually not a problem until summer.


Explore Scotland in Spring
Spring is a fantastic time to visit Scotland, especially if you're looking for milder weather, fewer crowds, and a chance to experience some unique outdoor activities.
While summer may be more popular, it is the busiest time, late spring and early autumn offer a great alternative for those who want to explore Scotland's stunning countryside and take in its rich culture and history.


Want to experience the best Scotland vacation? Get in touch and we'll help you plan your adventure.