How much do team building events cost in Scotland?
25 April 2023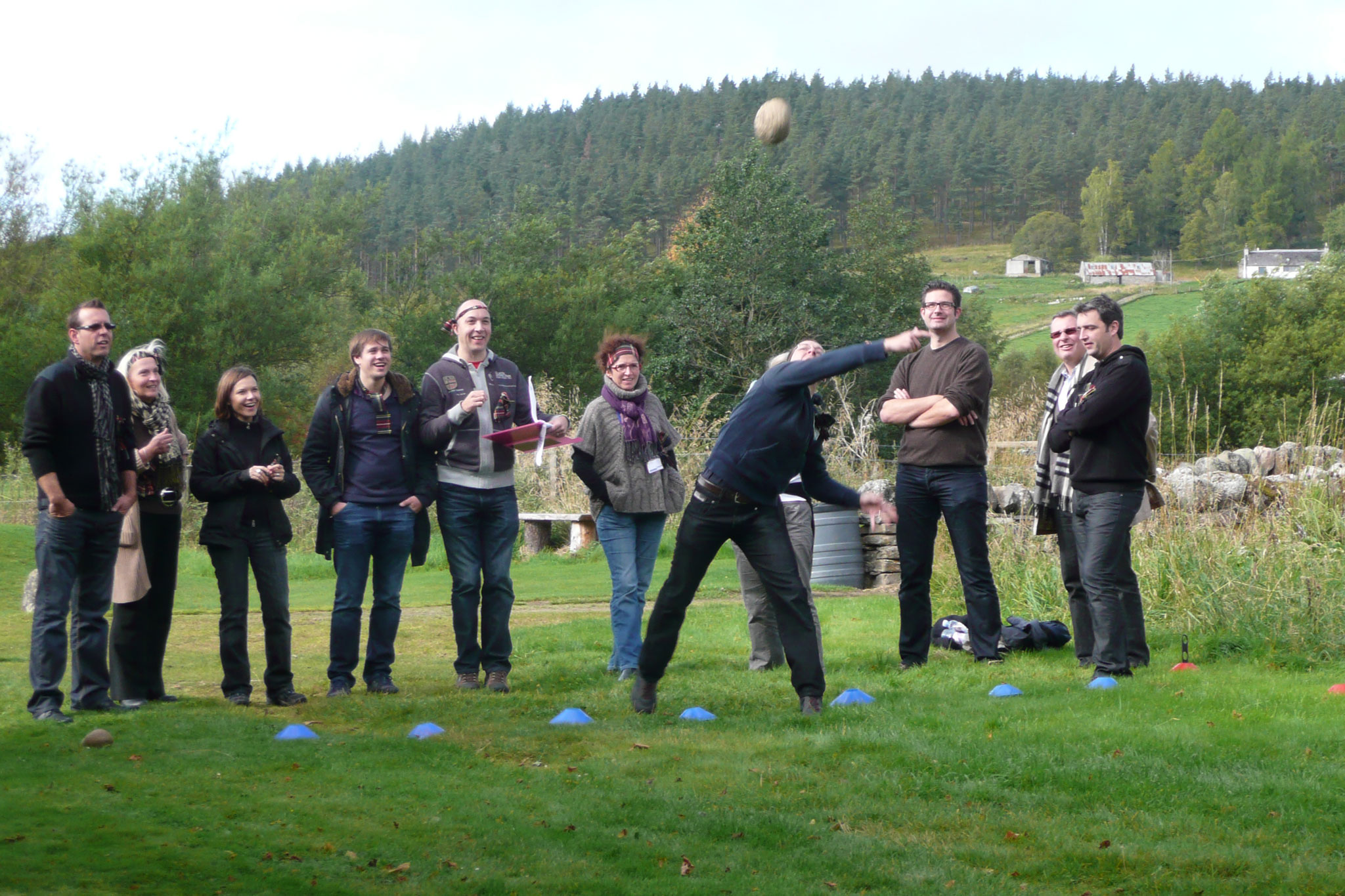 If you are looking to organise a team building event in Scotland, it's important to understand the costs involved. Here we dive into the factors that affect the price.
Team building events can vary widely in terms of their complexity, duration, and number of participants, all of which can affect the overall cost.
To help you plan your team building event in Scotland, we have put together this guide to give you an idea of what to expect in terms of costs.
As a reputable provider of team building activities in Aviemore, we know a thing or two about planning a winning team building day.


Understanding the cost factors for team building events in Scotland
When it comes to team building events, the cost can vary greatly depending on a number of factors. Understanding these factors can help you get a clearer idea of what to expect in terms of cost and what you can do to keep your expenses under control.
Location: The location of the team building event can have a significant impact on the cost. If the event is being held in a remote area or requires special arrangements, the cost may be higher than if it were held in a more accessible location.
Activities: The type of activities included in the team building event will affect the cost. More complex and specialised activities may require additional equipment and staff, leading to higher costs.
Group size: Smaller groups may cost less overall, while larger groups require more resources and result in a higher cost. However, larger groups may get discounted rates, so the cost per person is actually less.
Duration: The length of the team building event will play a factor. Longer events may require additional resources and staff, which can increase the cost.
Level of customisation: The level of customisation of the team building event can also affect the cost. If the event is tailored to specific needs and goals of the team, it may require more planning and resources, leading to a higher cost.
Accommodation and catering: If the team building event requires accommodation and catering, it can add significant costs to the overall budget. The quality and level of service of the accommodation and catering can also impact the cost.
Additional services: Additional services such as transportation, photography, and videography can also impact the cost of team building events in Scotland.
It's essential to consider these factors when planning a team building event to ensure that the budget is sufficient and that the event meets the desired goals and expectations.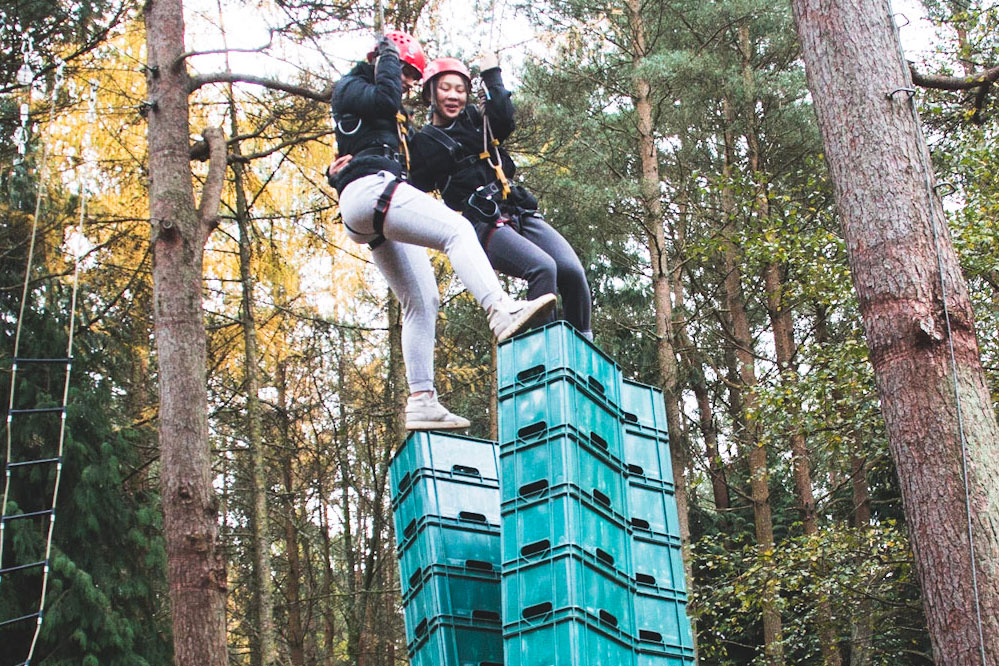 Average cost of team building events in Scotland
The cost of team building events in Scotland can vary widely depending on the factors we've mentioned above.
On average, a half-day team building event in Scotland can cost anywhere from £49 to £100 per person, while a full-day event can cost between £99 and £200 per person.
It's important to keep in mind that these prices are just averages and can be higher or lower depending on those various factors.
Some team building events may be more expensive due to the inclusion of high-end amenities or specialised equipment, while others may be less expensive if they involve simpler activities.
Many team building companies offer discounts for larger groups or for booking multiple events at once, so it's always worth checking with the company to see what group packages they offer.


Tips for reducing the cost of team building events
If you're looking to organise a team building event on a budget, here are some tips to help you save money without compromising on the quality of the event:
Plan ahead: Last-minute bookings can be more expensive, so plan your event well in advance to give yourself time to explore different options.
Be flexible: Consider holding your team building event during off-peak periods or on weekdays instead of weekends when prices may be higher.
Ask for options: Talk to your provider about the options and budget you have. A good provider will help you plan within your budget.
Use a reputable team building provider: Spending less doesn't mean you have to compromise on the quality of your event. A good team building event provider will know how to help you create the best event within your budget.
Of course, the best way to know how much a team building event in Scotland will cost you is to talk to a provider. Here at Cairngorms Activities, we pride ourselves on running some of the best corporate team building activities in the UK. Our expert team can help tailor your event to your budget, needs, and goals.


Talk to our team about your next team building event.