Winter Paddling
Wrap up warm for stunning winter canoeing.
Book Now
Winter Paddling in the Cairngorms
Heading out on the water in winter may go against all logic, but wrapped up in warm clothing, winter canoeing on the River Spey is going to be one of the most rewarding and picturesque activities you can do.
Take in a breath of fresh air and enjoy a gentle paddle along the calm river. Enjoy spotting the seasonal wildlife that only frequents the river during the winter months and enjoy stunning wintery views. Don't hibernate this winter, get outside and enjoy what the wonderful outdoors has to offer!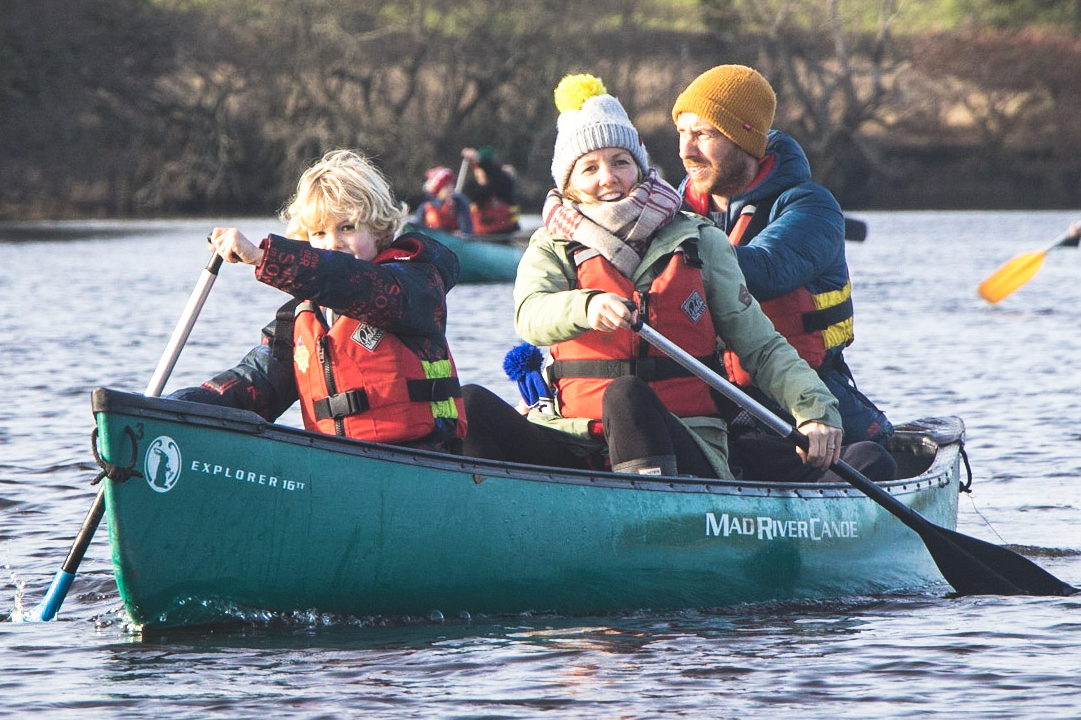 What's Included?
Introductions to the equipment and initial kitting up
2-hour session with lots of guidance and instruction
Use of easy to paddle 2 and 3 seater canoes with safe modern equipment
Paddle tops and waterproofs as required
Instruction from a qualified coach to help with your skills
A guided tour and a journey down the beautiful River Spey
Transport back to base after your paddle has finished
Toilets and changing facilities available on-site.