Top 10 things to do in Scotland for couples - You can't beat the Cairngorms!
17 January 2023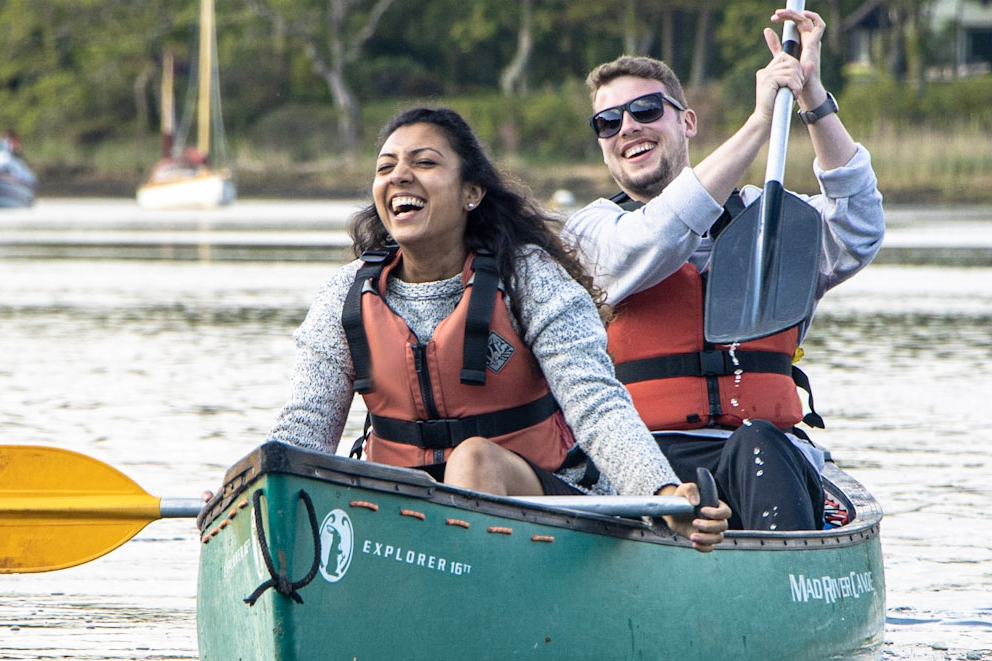 We may be a little biased, but if you're planning a trip to Scotland for a romantic break, then the Cairngorms National Park needs to be on your radar.
This beautiful region in Scotland offers a picturesque escape full of romantic places, stunning views, and the perfect destination to enjoy a break with your loved one.
Whether you're looking for a range of activities in Scotland, some unique places to visit, or simply a romantic getaway in one of the most romantic places to visit in Scotland, the Cairngorms National Park has it all.


Here are our top 10 things to do in Scotland for couples in the Cairngorms

1. Go for a Romantic Hike Together
For couples who love to stretch their legs, the Cairngorms has 55 Scottish mountains contributing to its beautiful landscapes. Ben Macdui is the second highest mountain in the UK, after Ben Nevis, and can be found in the Cairngorms, standing 1,309 metres above sea level. Make sure you check the conditions before you climb. It's worth it for one of the most beautiful views you could ever hope to find.
2. Go Wildlife Watching
The Cairngorms is home to a diverse range of wildlife, including red deer, golden eagles, and capercaillie. Take a stroll through Loch Garten Nature Centre or join us for a gentle canoe trip on the River Spey and look out for the wildlife that frequents these beautiful places.
3. Visit a Whisky Distillery in Scotland
No visit to Scotland would be complete without tasting a fine Scotch whisky. A tour around a distillery can be great fun, plus a sample at the end usually goes down well! The Speyside Distillery near Aviemore, is ideal for couples. It's a small artisan distillery in the foothills of the Cairngorms mountains. If you want to go on a tour of this boutique distillery, make sure you book in advance.
4. Take a Scenic Drive Through Abernethy Forest
Abernethy Forest is a stunning area of ancient Caledonian pine forest in the heart of Strathspey, Scotland. The forest is home to some of Scotland's most iconic wildlife, including red squirrels, ospreys and crested tits. A drive through Abernethy Forest is a fantastic way to experience this unique landscape and its abundant wildlife. After your drive, take some time to explore one of the many walking trails that weave their way through Abernethy Forest - there are routes suitable for all abilities, so everyone can find something suitable!
5. Go Skiing or Snowboarding at Aviemore Ski Resort
Aviemore Ski Resort is a popular ski and snowboard destination in Scotland. The resort offers skiing, snowboarding, and other winter activities such as sledging and tubing, snowshoeing, cross-country skiing, and more. With its stunning views of the Cairngorm Mountains and the surrounding forests, Aviemore is ideal for those looking to enjoy a day out on the slopes.
6. Spend a Day Exploring Castles
A day exploring castles in Scotland is a great way to experience the country's rich history and culture. Start off with a visit to Balmoral Castle, the Scottish home of the British Royal Family. Take a tour of its grand state rooms and grounds, and take in breathtaking views of lochs, mountains and forests from its vantage points. From there, head south to Braemer Castle, an impressive 16th-century tower house with gardens and an impressive display of antiques. Finally, head northeast to Ballindalloch Castle, the "pearl of the north".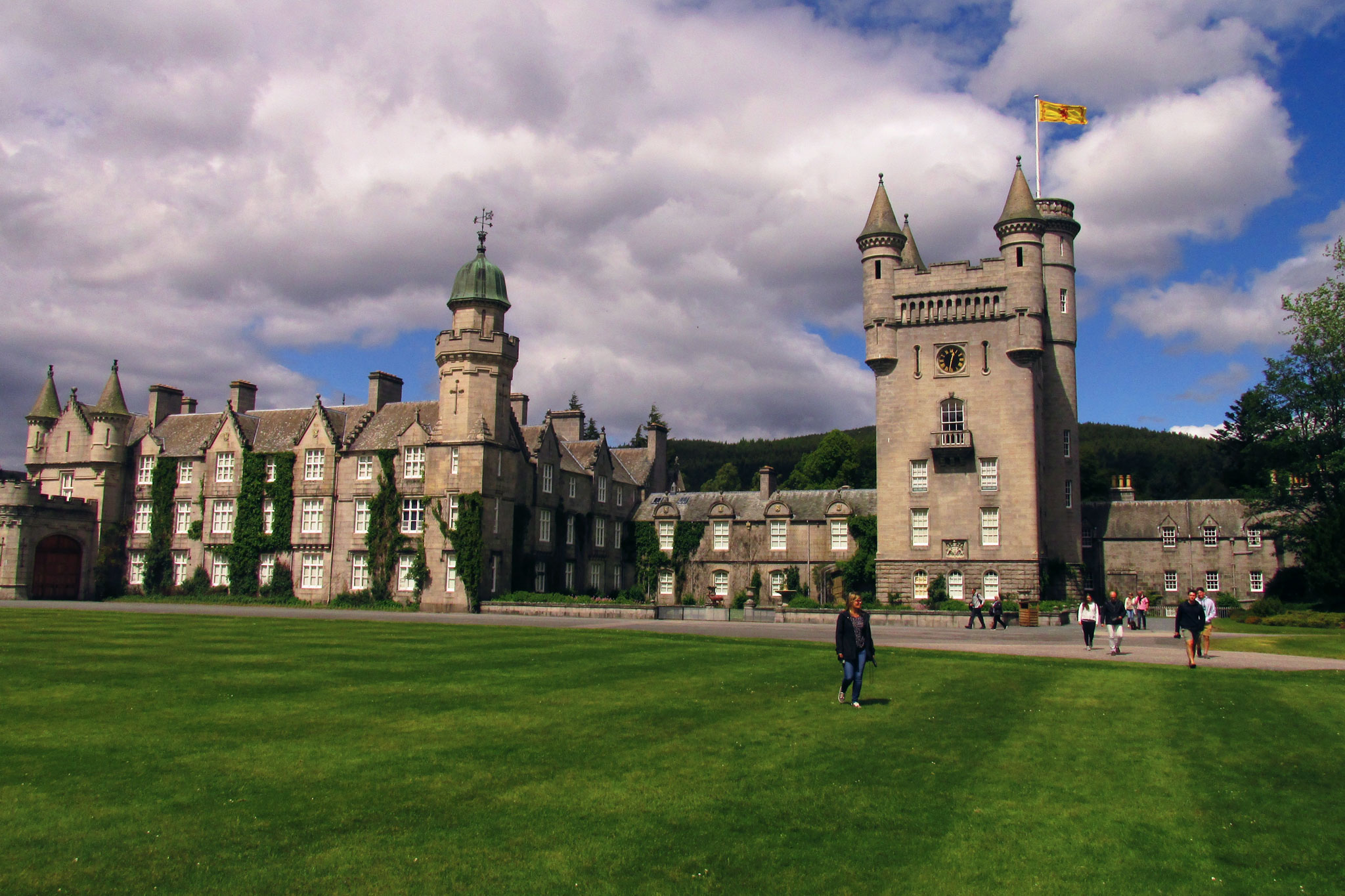 7. Relax at a Resort Spa Hotel
Aviemore has a number of spa hotels, including the Macdonald Aviemore Resort and the Hilton Coylumbridge. Grantown-on-Spey also has a few spa hotels like the Macdonald Spey Valley Hotel and The Grant Arms Hotel. Both locations offer a range of relaxing treatments and facilities, such as saunas, hot tubs, steam rooms and massage therapies.

8. Afternoon Tea or Dinner for Two
Scotland is one of the best places in the world for delicious food. Whether you're feeling indulgent and want an afternoon filled with delicious cakes or want to finish the day dining in one of the many romantic restaurants, if food is one of your favourite things, you won't be disappointed. Sit by the open fire at The Old Bridge Inn in Aviemore, or enjoy a Highlands dining experience with views of the Cairngorms at Aspects Restaurant.
9. Explore Local History in the Cairngorms National Park
The Cairngorms National Park is home to some of Scotland's oldest settlements, and its history stretches back centuries. If you want to know about daily life in the Highlands from the 1700s to the present day, check out the interactive exhibits at the Highland Folk Museum, a living museum in Newtonmore. You might also like to visit the ancient Upper Lagmore Stone Circle and the Rothiemay Standing Stones.
10. Try New and Fun Outdoor Activities
As well as romantic destinations and some of the most beautiful places on earth, one of Scotland's highlights is all the fun things for couples to do. From guided tours on the River Spey by Canoe or Kayak, having the best times with Stand-Up Paddleboarding, or enjoying a little fun competition with each other on the Archery range. Here at Cairngorms Activities, we offer many wonderful activities for couples.
Discover activities for couples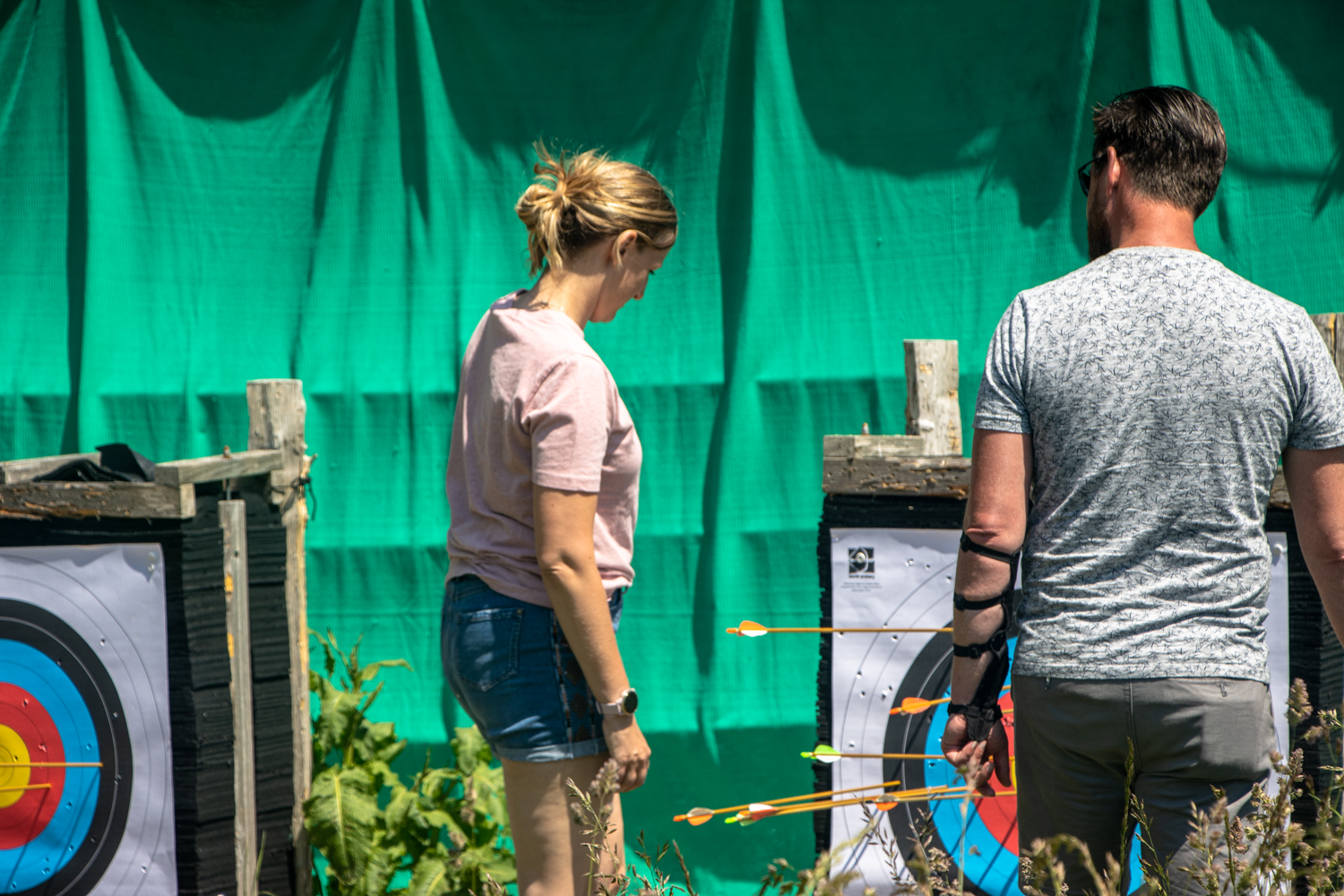 The best places to visit and days out in Scotland
We hope we've given you some inspiration on how to plan a romantic trip to Scotland for adults. There are so many romantic things to do in this beautiful country, from exploring wonderful places like the Isle of Skye, Fort William, and Oban, to sightseeing at Edinburgh Castle and discovering more unusual things to do, such as taking the Jacobite steam train across the Glenfinnan Viaduct.
Edinburgh and Glasgow offer many brilliant attractions and things to do, but we remain biased that everything you could ever need is right here in the Cairngorms National Park. From cosy accommodation to delicious food, spectacular scenery and some of Scotland's best activities, no trip to Scotland would be complete without a visit to the Cairngorms National Park.
Want help planning your activities for a couples weekend in Scotland? Get in touch with our team today!